Krka National Park: Guided Tour or Do-It-Yourself Adventure?
June - 2023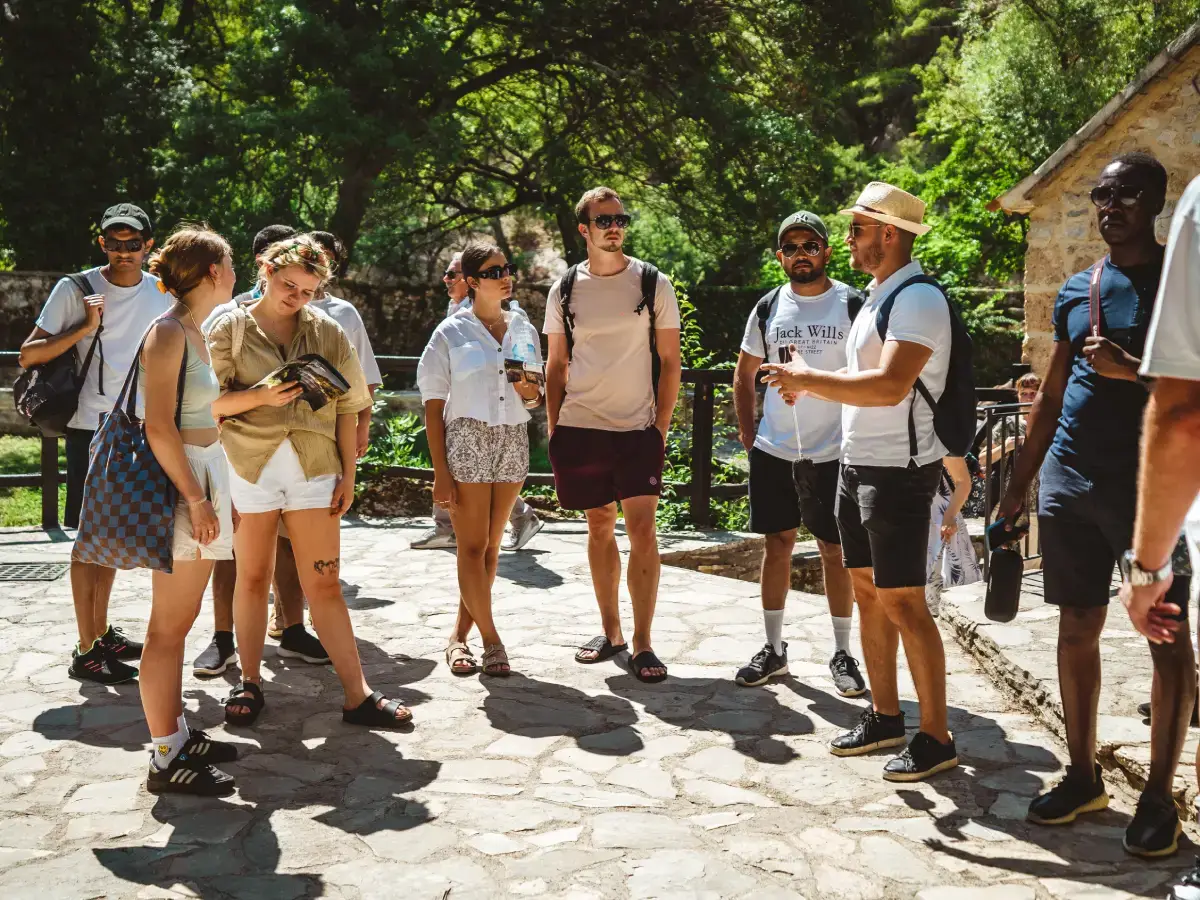 Hey there, adventure seekers! Are you ready to embark on an unforgettable journey to the enchanting Krka National Park? As you plan your Krka trip, you may find yourself torn between joining a guided tour or venturing into the wilderness on your own. Don't worry; we've got you covered. In this blog post, we'll explore the pros and cons of both options, allowing you to make an informed decision for your Krka adventure.
Immerse yourself in the story
There's something special about having a knowledgeable guide lead the way and share captivating stories about the surroundings. When you join a guided tour to Krka Waterfalls, you'll have the opportunity to learn about the park's fascinating history, flora, and fauna. Let your imagination run wild as your guide paints vivid pictures of the past, bringing the park to life before your eyes.
Advantages of a Guided Tour
One of the significant advantages of a guided tour is the convenience it offers. You don't have to worry about transportation arrangements or getting lost. The tour operator takes care of everything, ensuring a stress-free experience. Moreover, being part of a guided tour allows you to meet fellow travelers, creating opportunities to make new friends and share exciting experiences together.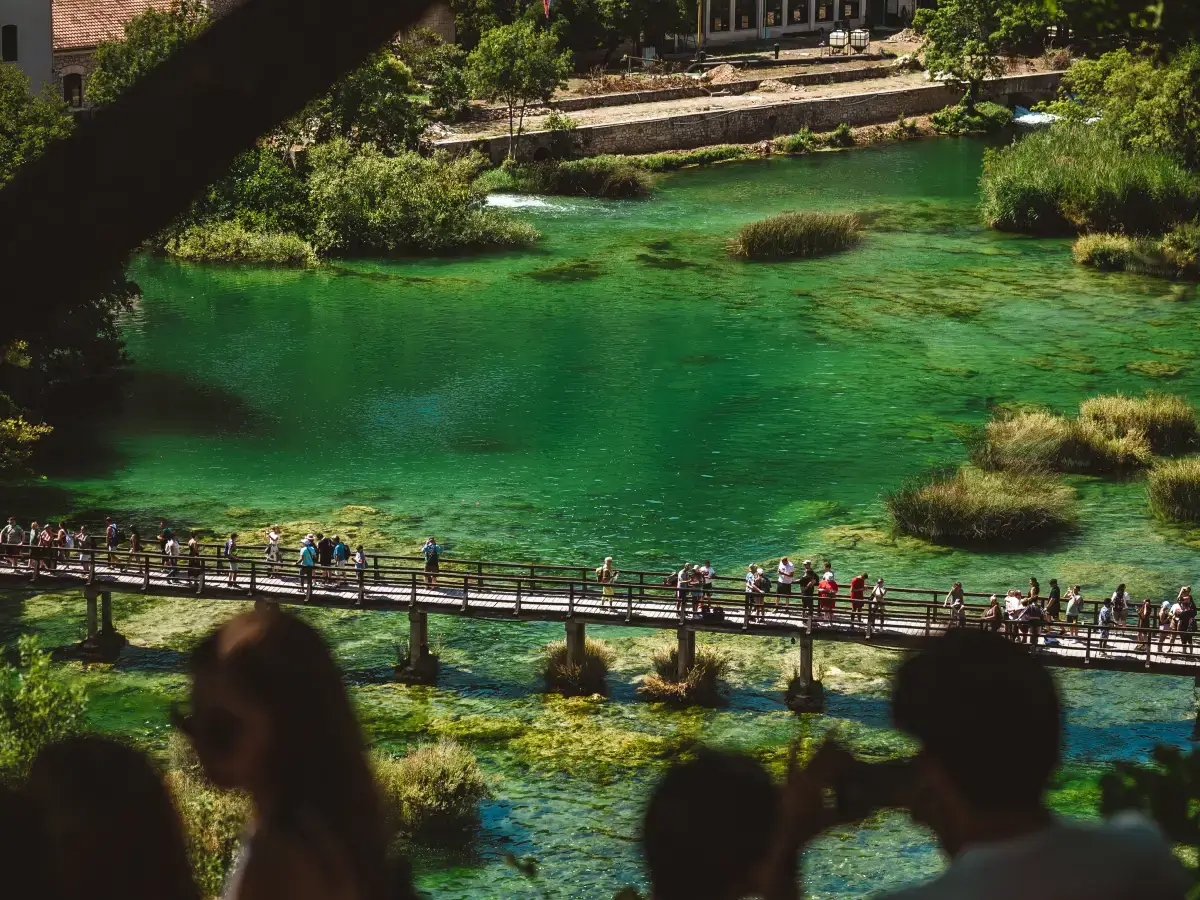 Limited freedom of Guided Tours
However, guided tours come with some limitations. You may have less freedom and flexibility to explore at your own pace. The itinerary is predefined, and you need to adhere to the schedule. This can lead to a feeling of being rushed, especially if you wish to spend more time at a particular spot. Additionally, popular areas within the park can sometimes become crowded, diminishing the sense of tranquility you might seek.
Embarking on a Solo Adventure
If you're a free spirit who craves flexibility and the thrill of discovery, exploring Krka National Park on your own might be the perfect choice. Immerse yourself in the untouched beauty of the waterfalls at your own pace, allowing your senses to guide you.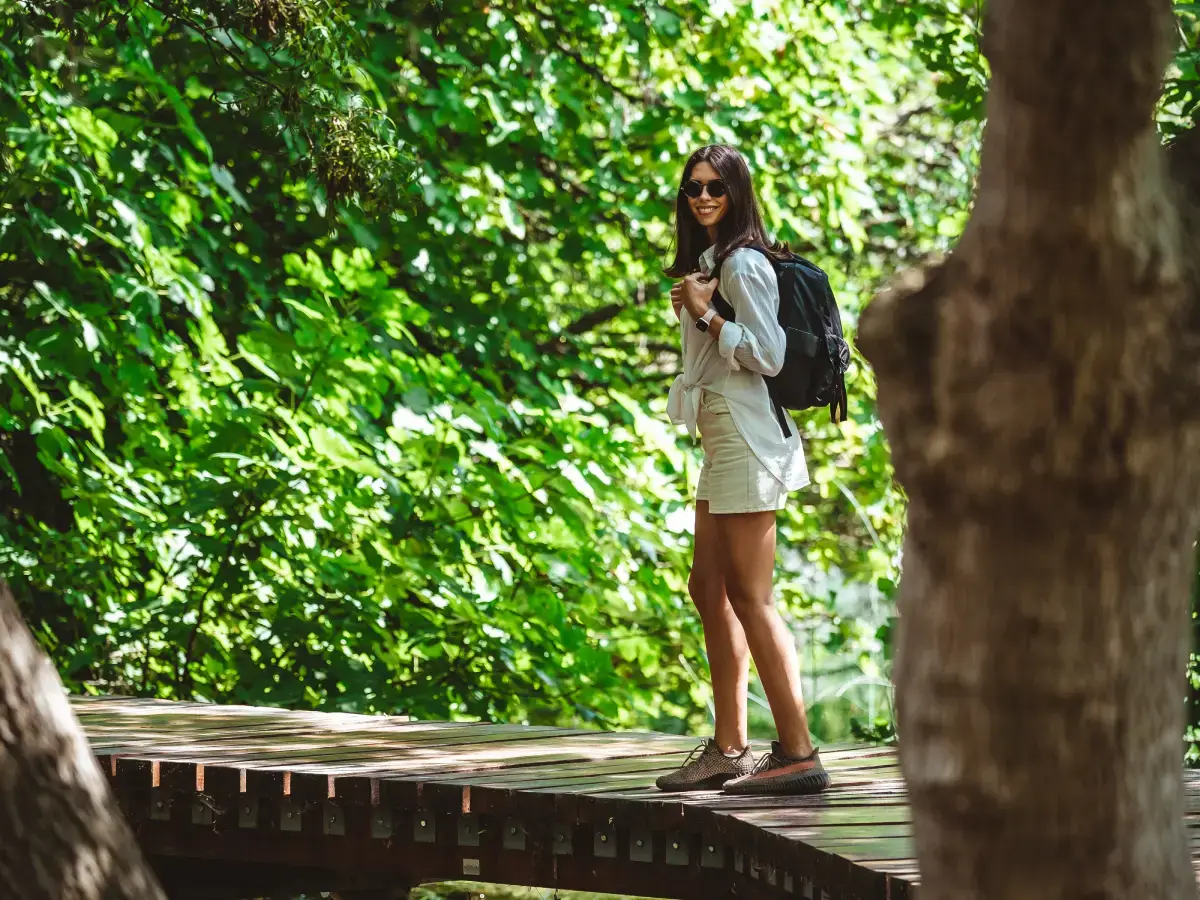 Flexibility and Unique Experience
Independently provides you with the freedom to create your own itinerary and explore at your leisure. You can take detours, discover hidden viewpoints, and spend as much time as you want in areas that captivate you the most. This sense of autonomy enables you to have unique and off-the-beaten-path experiences.
Responsibilities of a Solo Adventure
Embarking on a solo adventure requires careful planning and research beforehand. You need to navigate your way through the park, understand transportation options, and be prepared for any language barriers you might encounter. Additionally, being responsible for your safety and risk assessment becomes crucial, as you won't have a guide to provide guidance in unfamiliar surroundings.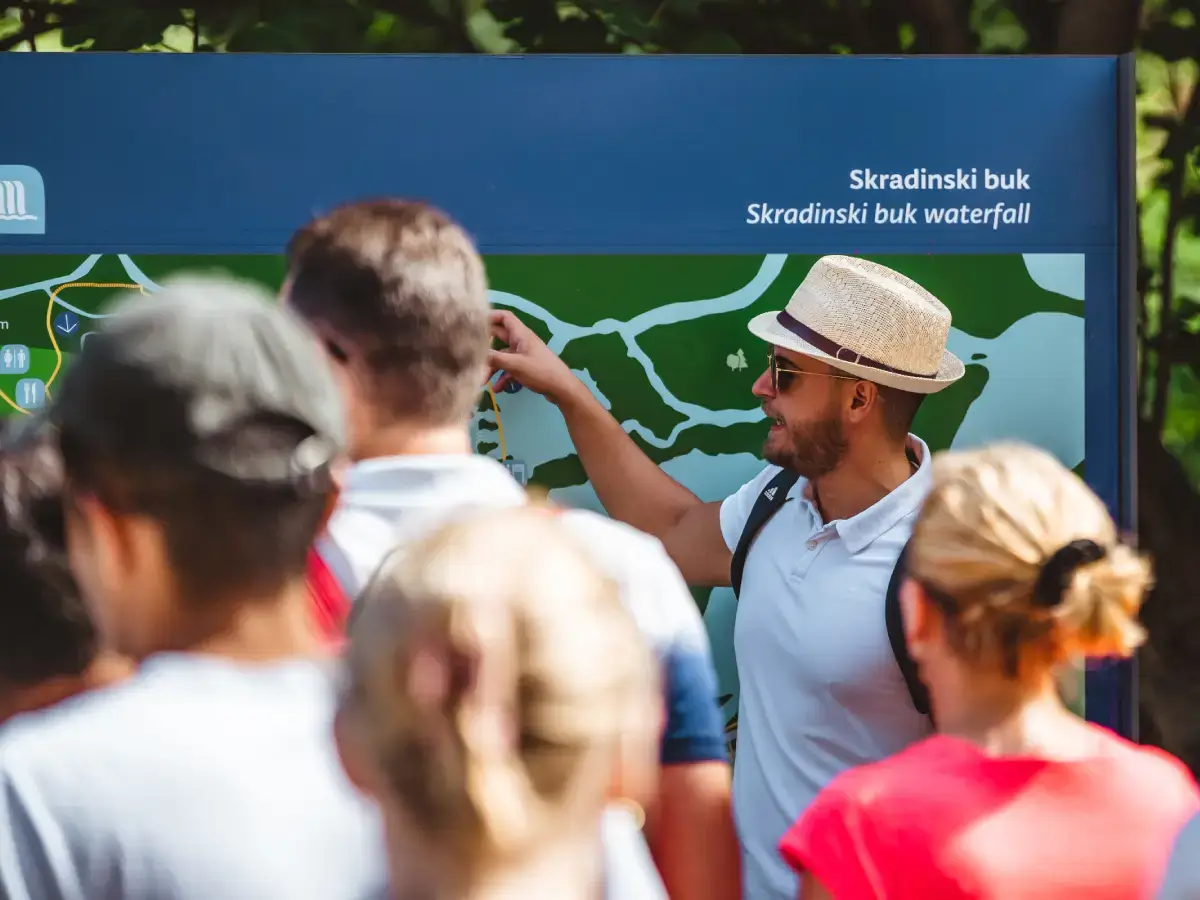 Krka Tours: The Best of Both Worlds
Now, here's the best part! With Krka Tours, you can have the freedom to choose your own adventure. Join our organized tour from Split to Krka National Park, where you'll have the option to follow a knowledgeable guide or venture out on your own. Embark on a guided journey to soak up the rich narratives, or seize the opportunity to explore solo and immerse yourself in the park's natural wonders. If you decide to go solo, it is important to note that you should return to the Skradin meeting point on time for your return transfer.
To make the most of your Krka trip, we invite you to Book your adventure with Krka Tours. Whether you choose to follow a knowledgeable guide or embark on a solo exploration, our organized tour from Split to Krka National Park offers the perfect blend of convenience and freedom.
If you have enough information
Book Your Experience
If you have enough information
Book Your Experience
Social Networks
Follow Us