Skradin: Just a Boat Ride Away from Krka National Park
June - 2023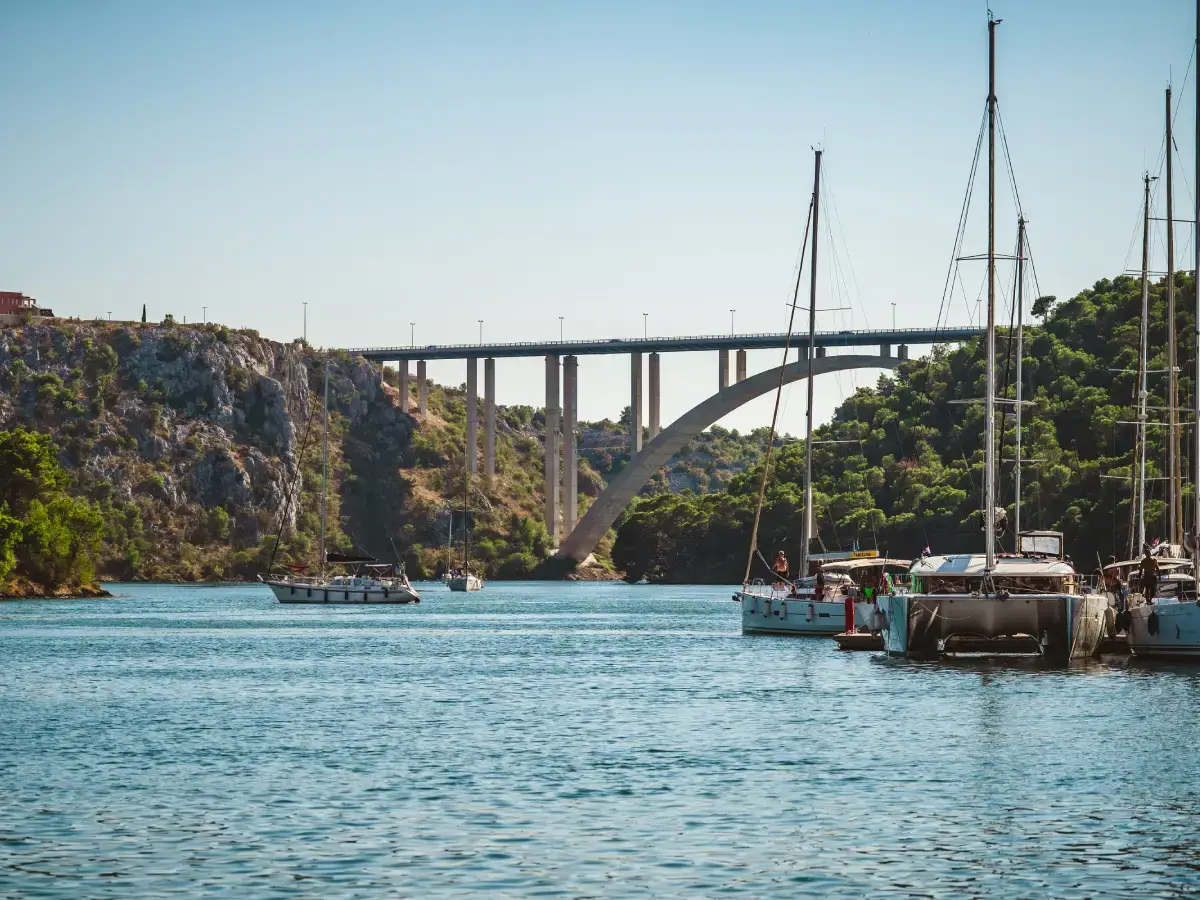 Are you ready for a breathtaking adventure in Croatia? Look no further than Krka National Park, home to the mesmerizing Krka waterfalls and an abundance of natural beauty. While the park itself is a must-visit, there's another enchanting destination waiting to be explored just a short boat ride away. Welcome to Skradin, a small town that offers a delightful escape from the bustling crowds. Join me as we uncover the secrets of Skradin and learn why it's an essential stop on your Krka trip.
A Gateway to Serenity
Located just a 30-minute boat ride from Krka National Park, Skradin serves as a tranquil gateway to a world of serenity. As you approach this charming town, you'll be captivated by its picturesque setting. Nestled along the Krka River, Skradin boasts a unique blend of natural beauty and rich history. The moment you set foot on its cobblestone streets, you'll feel like you've stepped back in time.
Skradin Captivating Fortress
Prepare to be blown away as you set foot in Skradin and feast your eyes on its showstopper—the Skradin Fortress. Perched high on a hill, this ancient beauty boasts an awe-inspiring view that will have you reaching for your camera in no time. Trust me, you'll want to capture that jaw-dropping panorama to make your friends back home green with envy.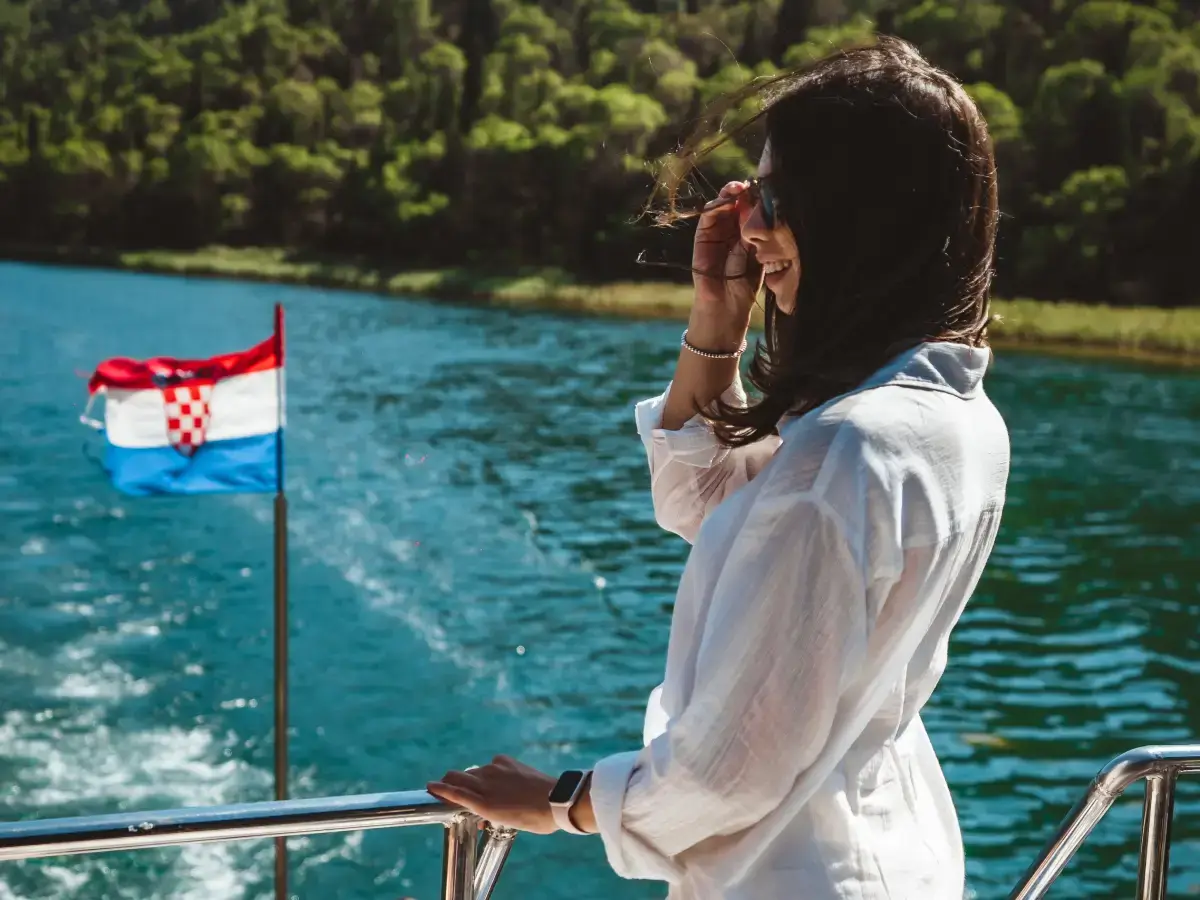 A Quaint Haven of Charm
But Skradin isn't just about historical landmarks. Oh no! It's a charming town that radiates warmth and invites you to slow down and savor every moment. Meander through its narrow, winding streets, and you'll discover a delightful blend of old-world charm and modern delights. Quaint cafes, family-owned restaurants serving up finger-licking Croatian cuisine, and unique shops await your exploration. Go ahead, treat yourself to some retail therapy or savor a cup of aromatic coffee at a cozy corner café. You deserve it!
Riverside Bliss
Situated along the Krka River, Skradin offers a slice of riverside paradise. The gentle lapping of the water and the serene ambiance create the perfect backdrop for relaxation. Find a spot along the waterfront promenade, kick back, and let your worries float away. Want to take it up a notch? Rent a kayak or paddleboard and venture into the tranquil waters at your own pace. It's pure bliss, my friend!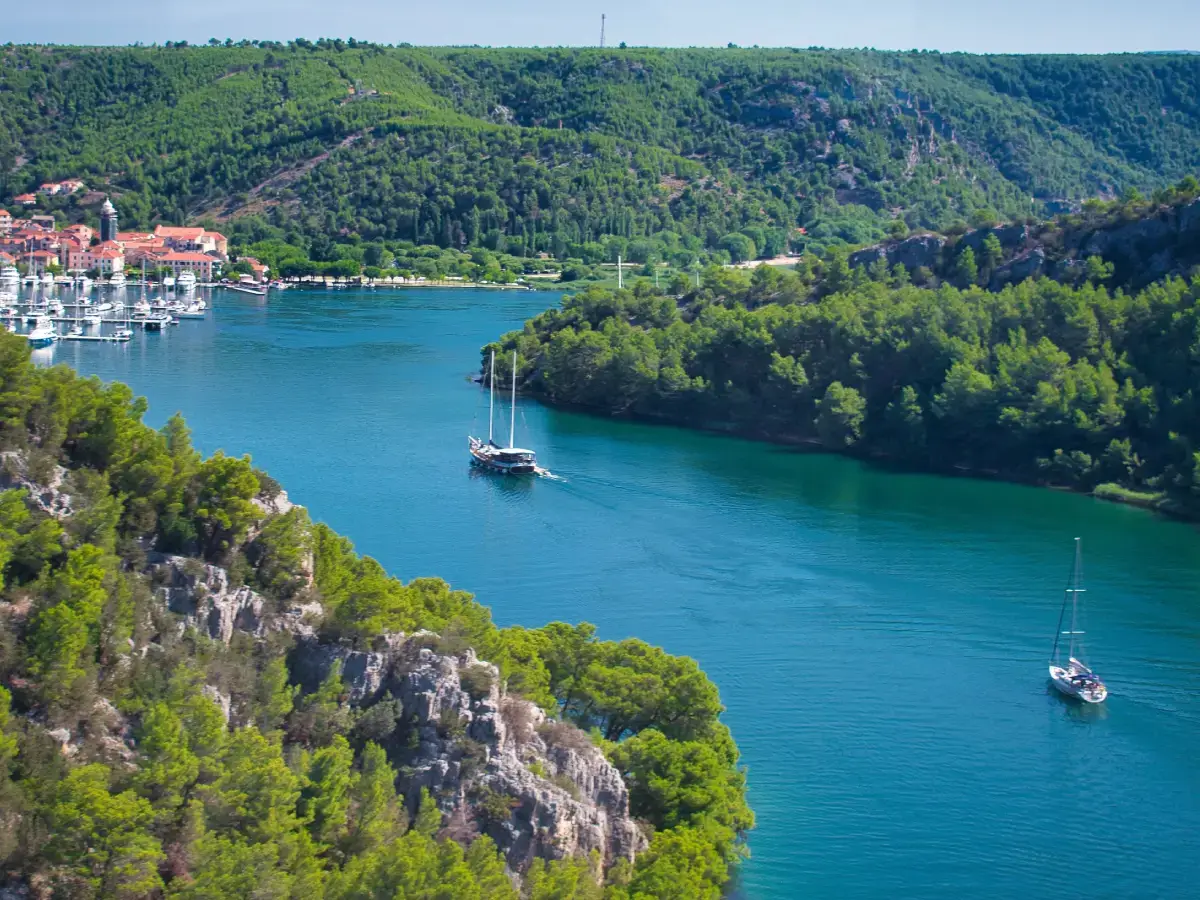 Your Skradin Escape
Now, let me spill the beans on the cherry on top. When you embark on a Krka trip with Krka Tours, a visit to Skradin is always included in the itinerary. It's the grand finale before heading back to Split, and boy, do you have the freedom to explore to your heart's content! Take your time, wander the ancient streets, soak up the ambiance, and create memories that will last a lifetime.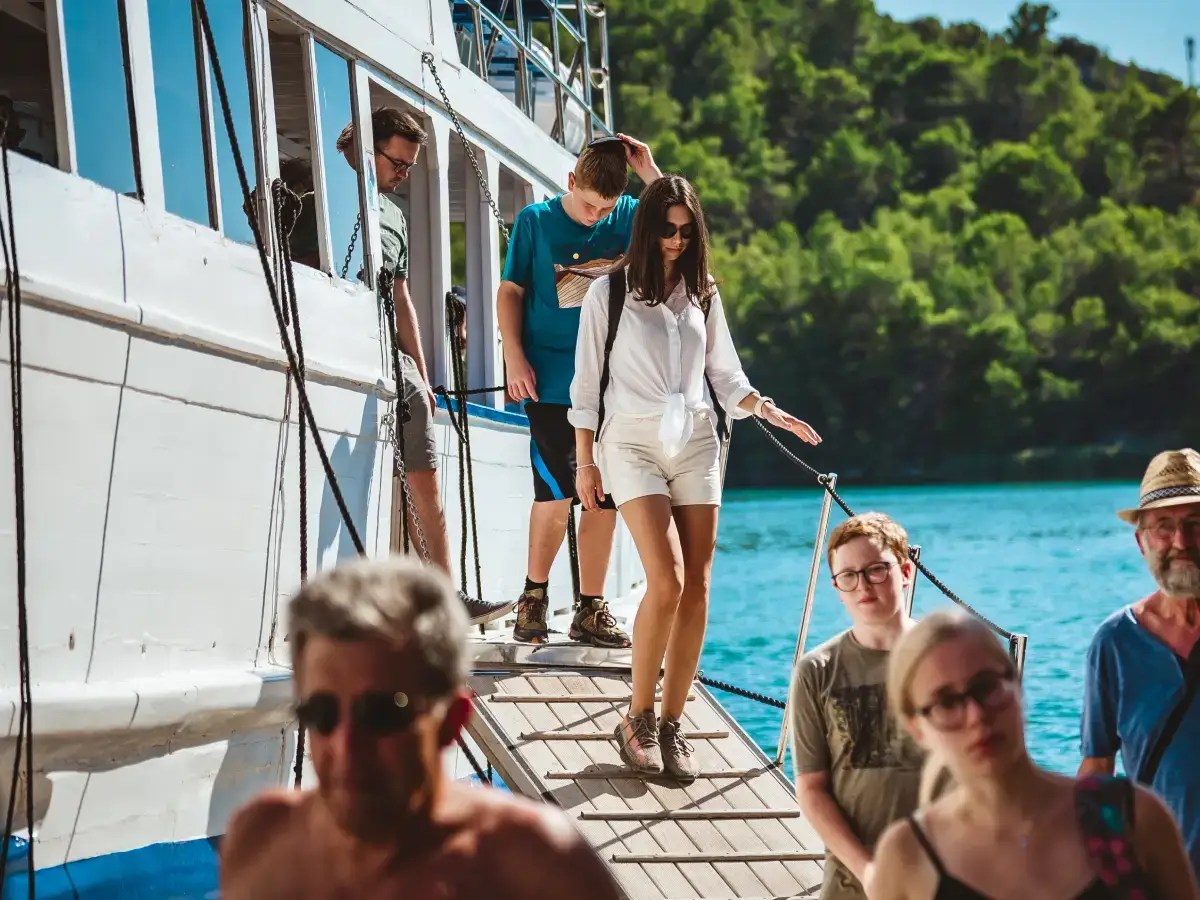 Book Your Krka Adventure Today!
So, my adventurous friend, are you ready to embark on the journey of a lifetime? Don't miss out on the chance to witness the breathtaking Krka waterfalls and experience the magic of Skradin. Book your Krka trip and guided tour with Krka Tours today! Get ready for an unforgettable adventure, jaw-dropping sights, and memories that will make you smile for years to come. Seize the day and let the wonders of Skradin ignite your soul.
If you have enough information
Book Your Experience
If you have enough information
Book Your Experience
Social Networks
Follow Us