Virtual Map of Krka National Park
July - 2023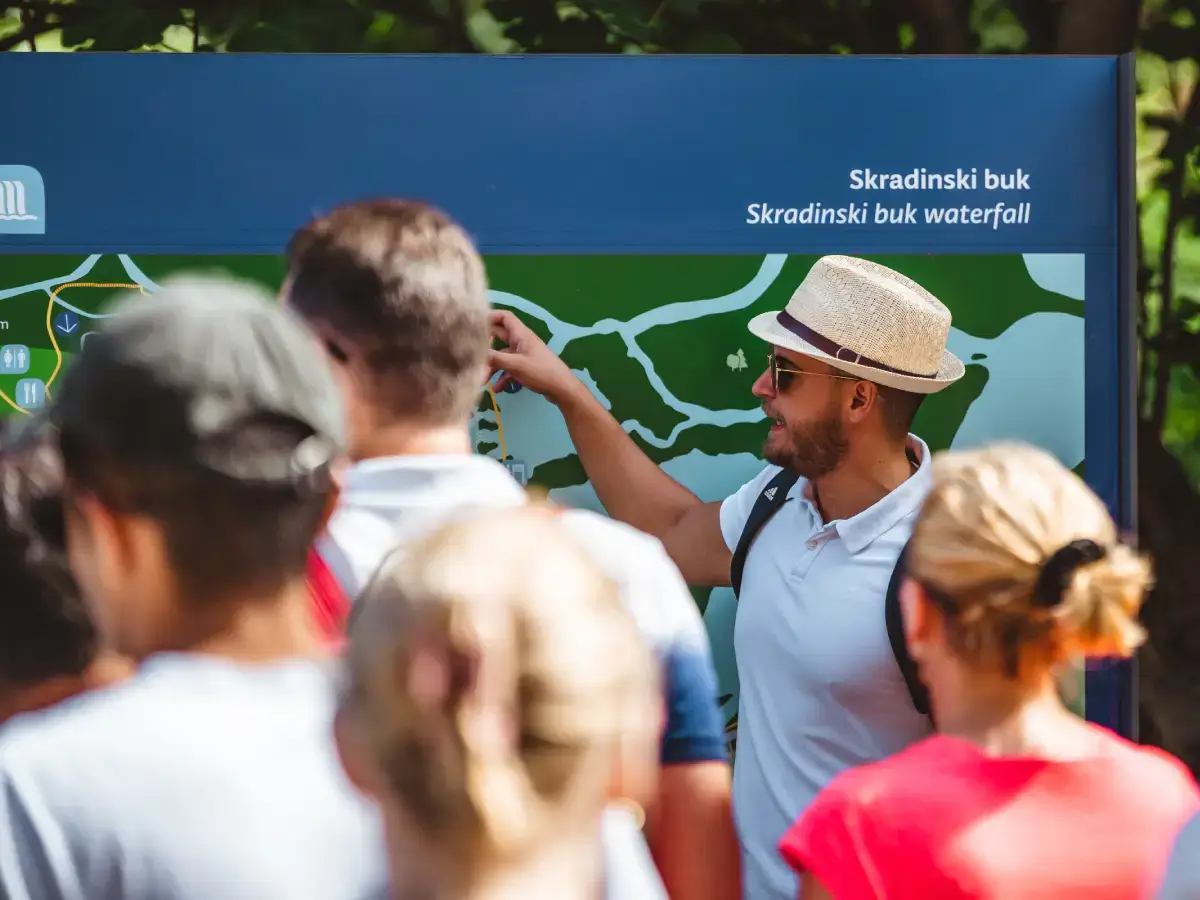 Hey there, fellow adventurer! Get ready for an immersive journey through one of Croatia's most breathtaking treasures! Join me as we embark on an exhilarating virtual tour of Krka National Park—a paradise of natural wonders and unforgettable experiences. Lace up your virtual boots, and let's dive in!
The Grand Entrance - Lozovac
Welcome to the majestic entrance of Krka National Park, Lozovac! As you step through the gates, a world of excitement and awe awaits you. Take a deep breath and feel the crisp, invigorating air as you set foot on this unforgettable journey. The journey begins here!
Skradinski Buk - Where Magic Unfolds
Our first stop on this adventure takes us to Skradinski Buk, the jewel of Krka National Park. Picture turquoise pools cascading over limestone rocks, creating an enchanting scene that seems straight out of a fairytale. Close your eyes and listen to the mesmerizing symphony of rushing water—a truly magical experience.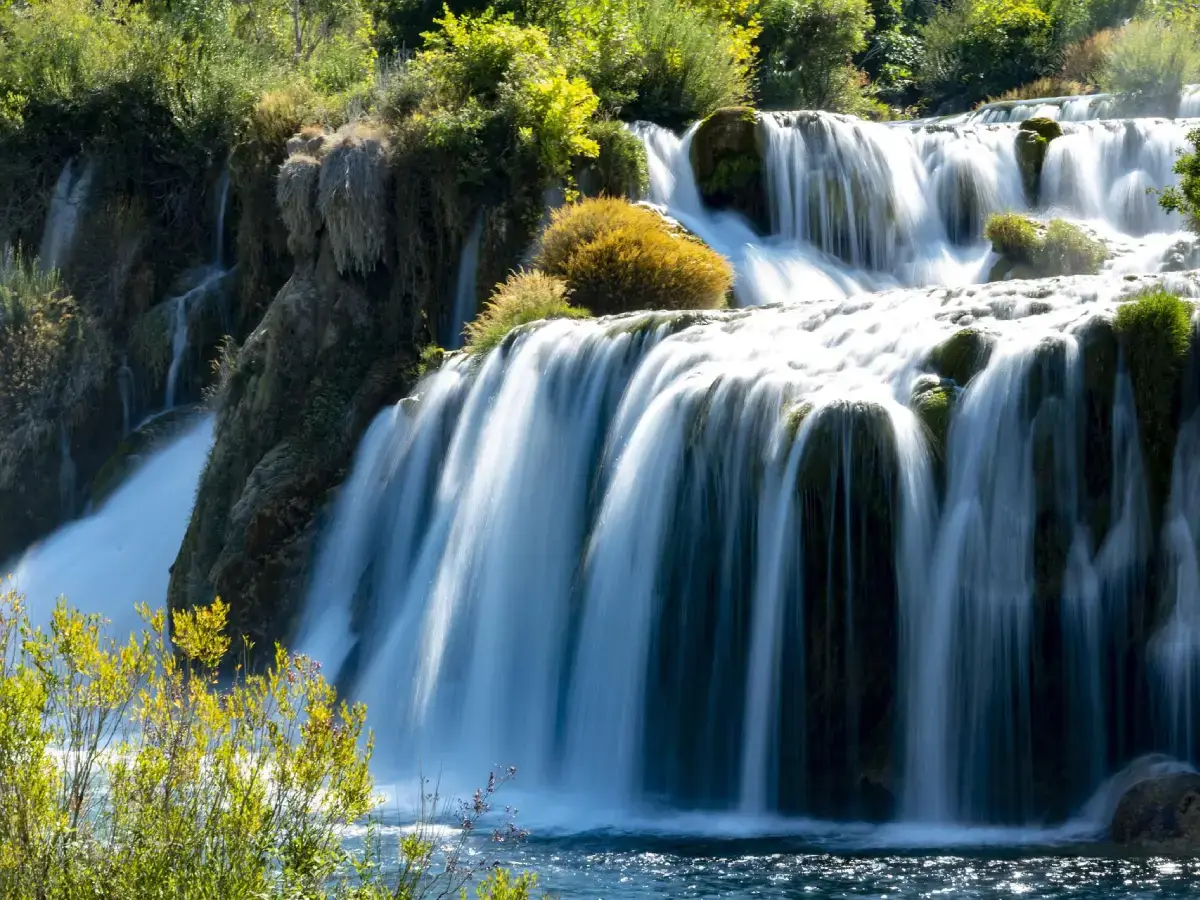 A Panoramic View
Climb up to a breathtaking viewpoint and witness the awe-inspiring beauty of Skradinski Buk from above. The view stretches as far as the eye can see, capturing the majesty of the waterfalls against a backdrop of lush greenery. It's a moment that will leave you breathless and in awe of Mother Nature's artistry.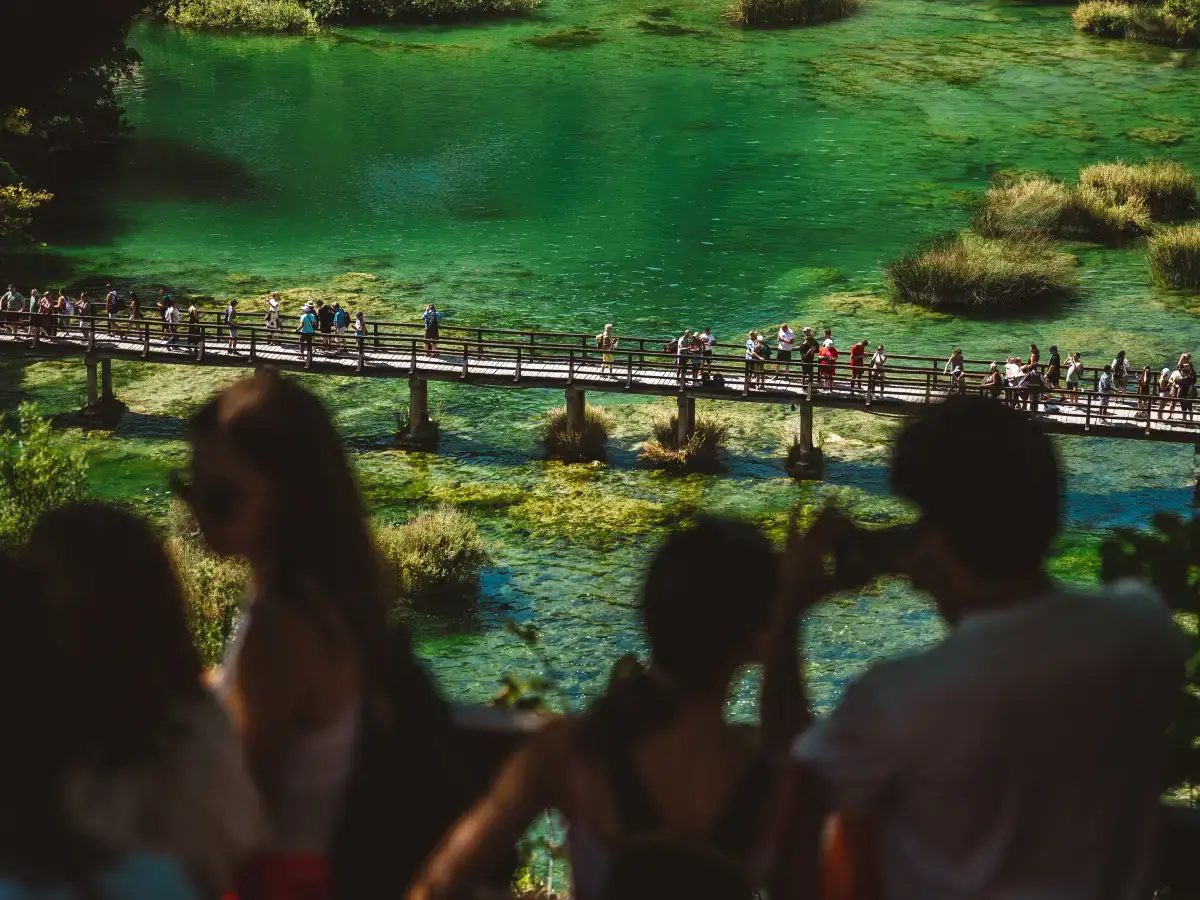 Roški Slap - Unveiling Hidden Gems
Next on our adventure is the stunning Roški Slap, a hidden gem tucked away within Krka National Park. Here, the roaring waterfalls create a powerful symphony that resonates through the forest. Explore the park's cultural heritage, where centuries-old flour mills stand as silent witnesses to the rich history of the area. It's a glimpse into the past, a perfect blend of nature and heritage.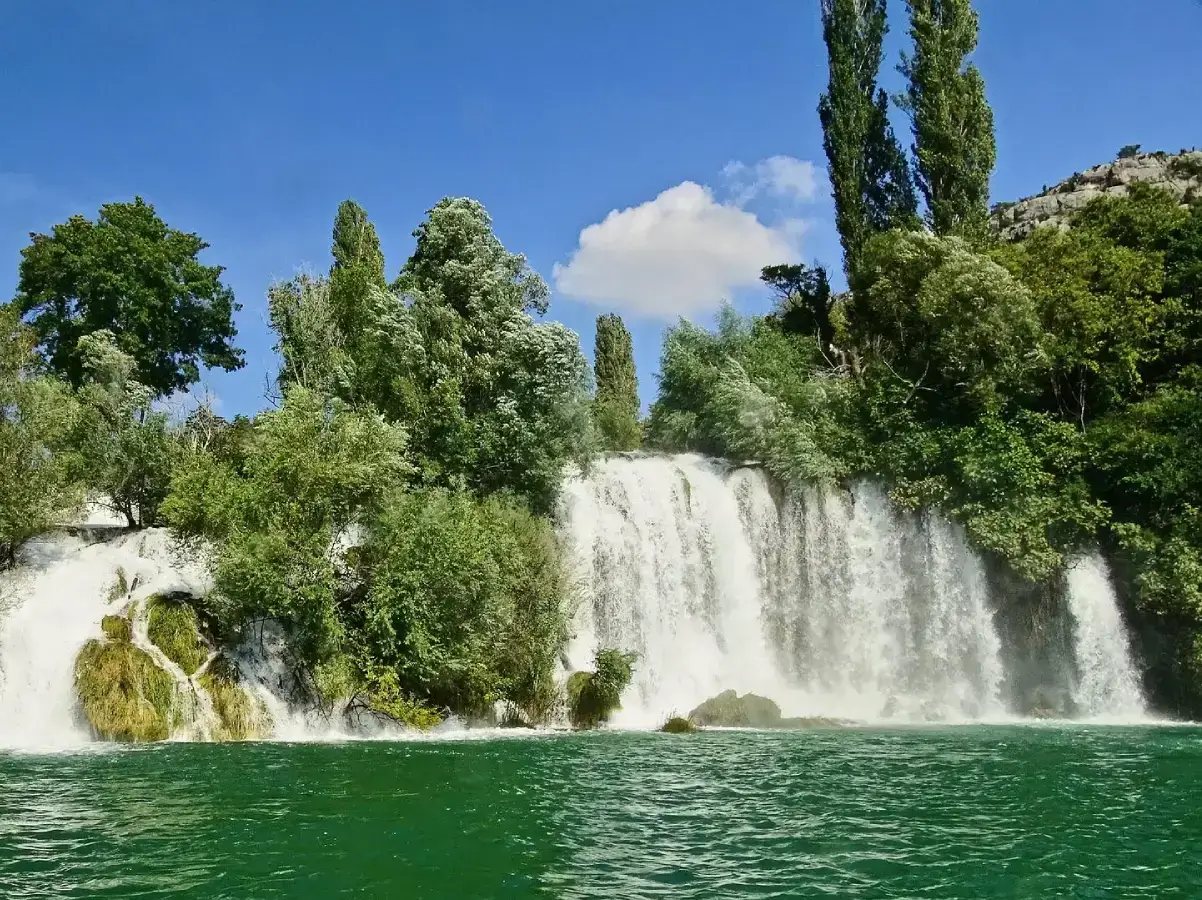 A Journey Through Time - Cultural Heritage of Krka
As we explore Roški Slap, let's take a moment to appreciate the cultural heritage that resides within Krka National Park. The old flour mills, remnants of a bygone era, showcase the ingenuity and craftsmanship of the past. Imagine the bustling activity that once filled these historic structures, grinding grain and providing sustenance to the community. It's a testament to the resilience and resourcefulness of the people who lived here.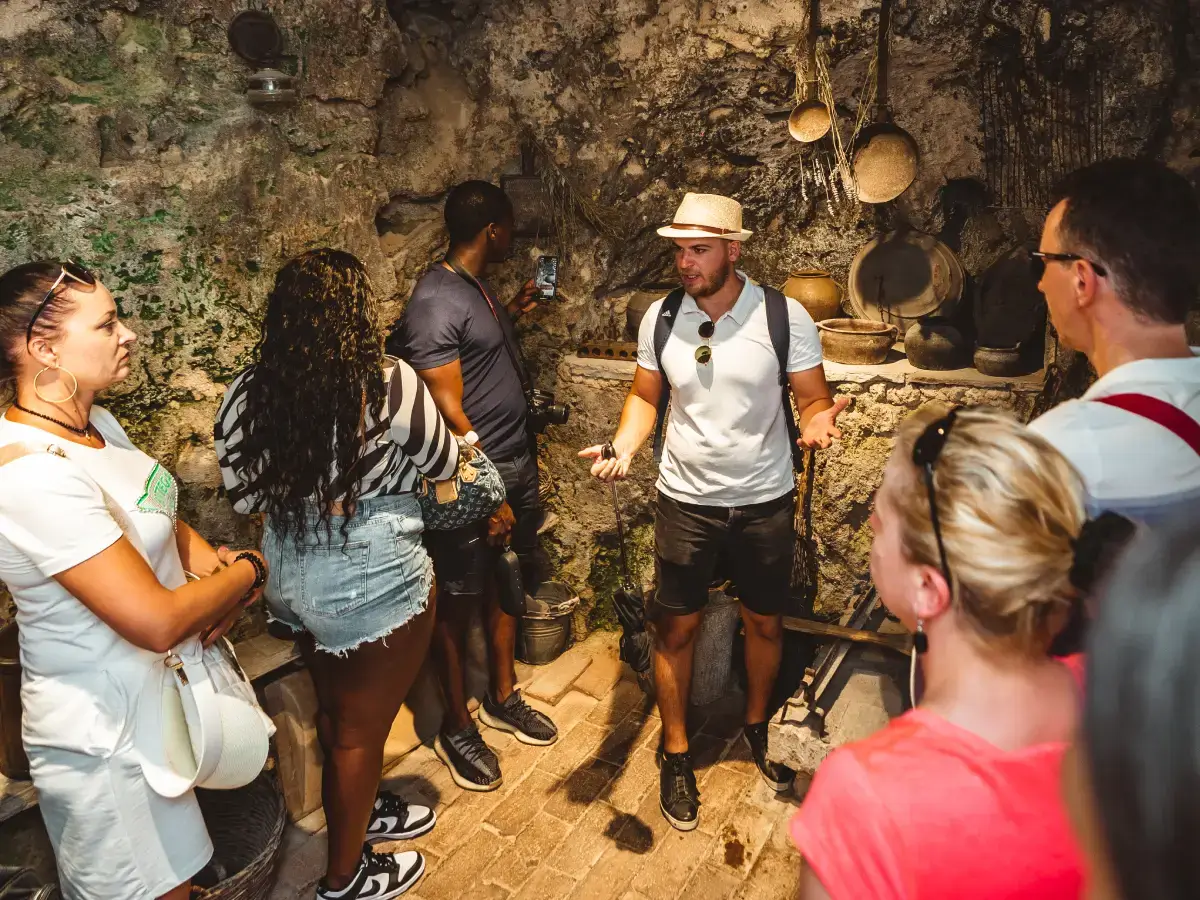 Journey to Skradin - A Charming Riverside Town
As we wrap up our virtual tour, let's head to the delightful town of Skradin. Hop aboard a virtual boat and cruise along the Krka River, surrounded by breathtaking scenery. In just 30 minutes, you'll find yourself in a charming oasis where old-world charm meets modern delights. Skradin's quaint streets and warm hospitality will make you feel right at home.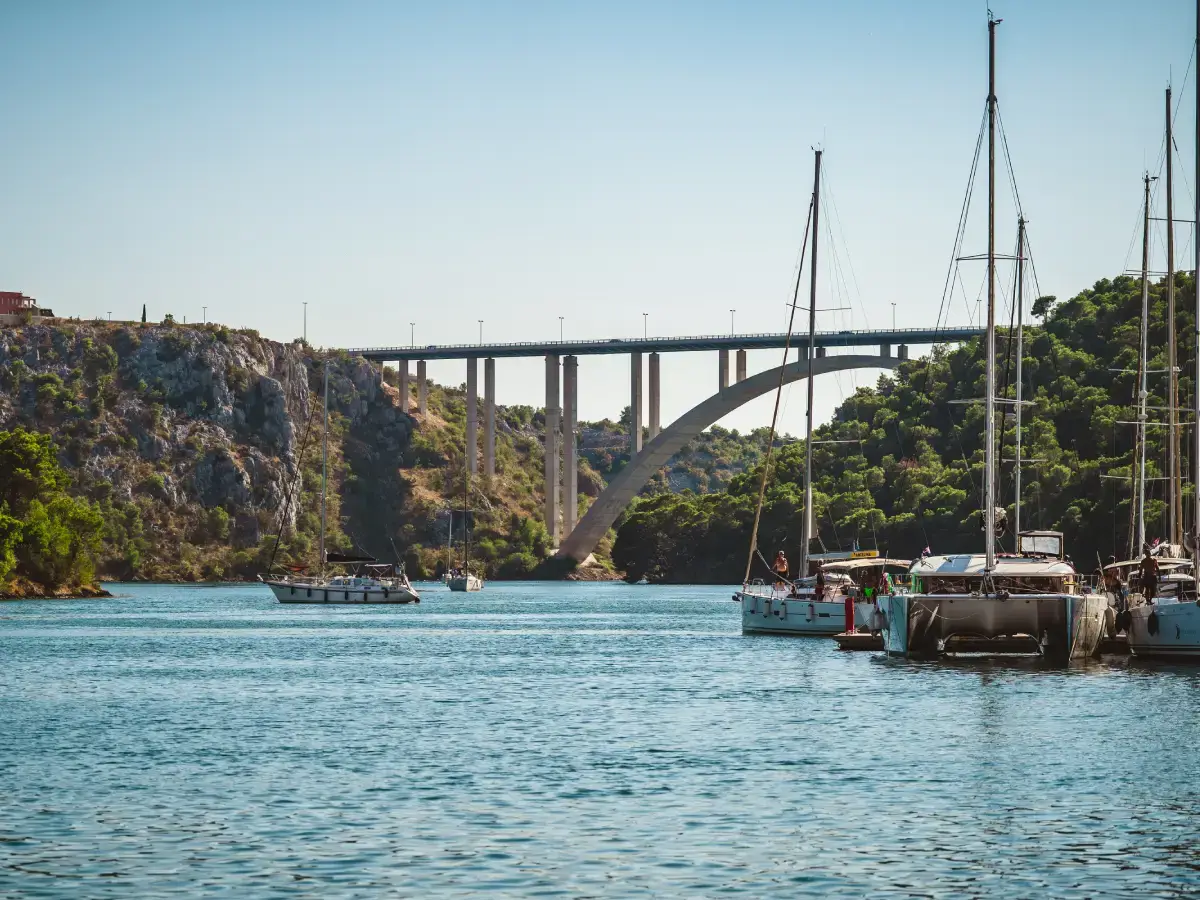 Embark on Your Krka Adventure Today!
Are you ready to experience the wonders of Krka National Park for yourself? Don't miss the chance to embark on a once-in-a-lifetime journey with Krka Tours. Whether you're seeking the mesmerizing beauty of Skradinski Buk, the hidden secrets of Roški Slap, or the charm of Skradin, our expertly crafted tours will ensure an unforgettable experience.
Book your Krka trip with Krka Tours today and discover why it's considered the best national park in Croatia.
If you have enough information
Book Your Experience
If you have enough information
Book Your Experience
Social Networks
Follow Us