Why Now is the Best Time to Visit Krka National Park?
July - 2023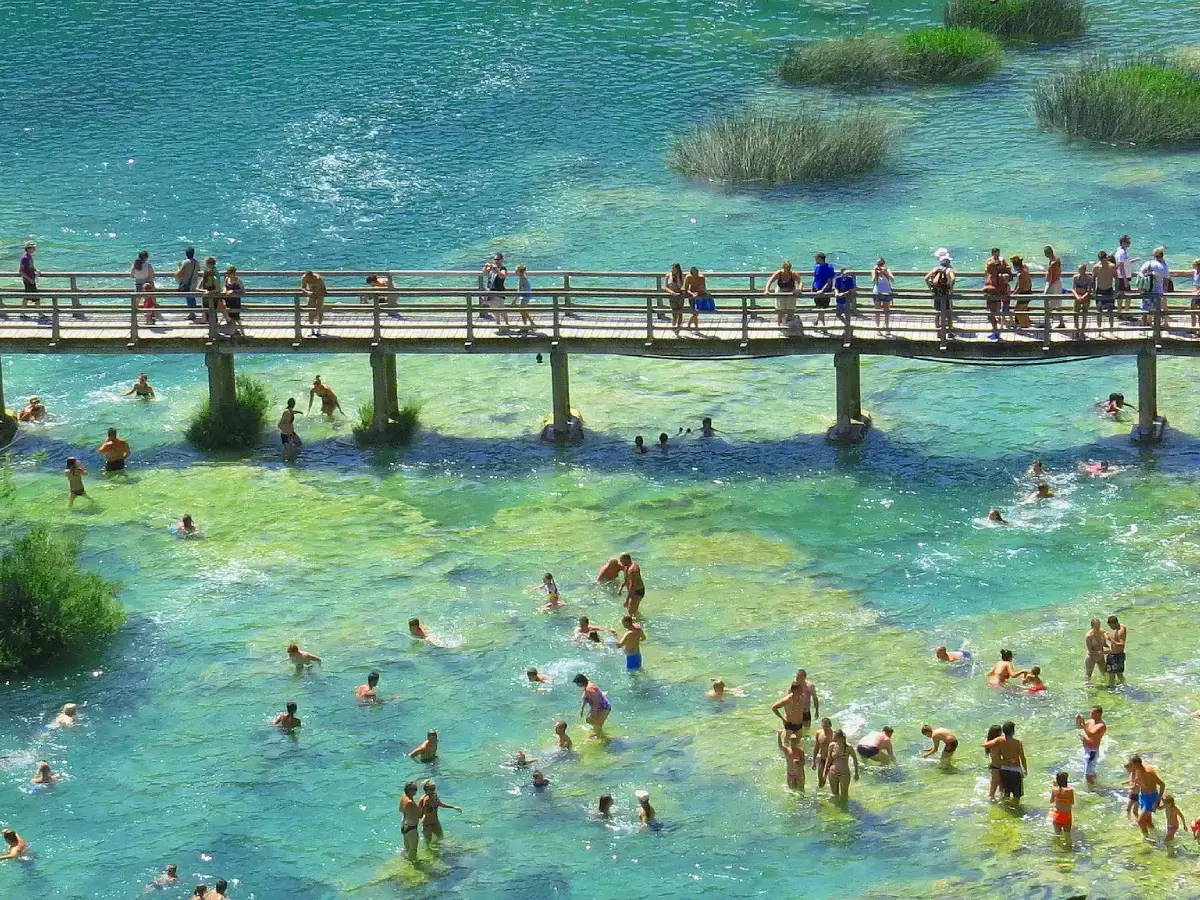 Hey there, fellow adventure seekers! Looking for the ultimate escape this summer? Your search ends here! Get ready to dive into a breathtaking wonderland as we spill the beans on the best time to visit Croatia's crown jewel – Krka National Park. Whether you're a nature enthusiast or just a water-loving beach bum, this hidden paradise near Split will steal your heart in every season. But guess what? Summer has a magical touch that turns Krka into a paradise on Earth. So, put on your shades, slather on some sunscreen, and let's explore the enchanting Krka, one season at a time!
Spring - Where Nature Awakens
As the frosty winter fades away, Krka National Park comes alive with a burst of colors and vibrant greenery. Spring is the perfect time to witness the park's rejuvenation, as the Krka waterfalls gush with newfound energy. Roški slap, with its dreamy cascades, and Skradinski Buk, the crown jewel of the park, become your own private oasis. The weather is pleasant, the crowds are thinner, and you'll feel like you've stumbled into a fairytale realm. It's an ideal time for a serene Krka trip, as the hiking trails and viewpoints are at their prime.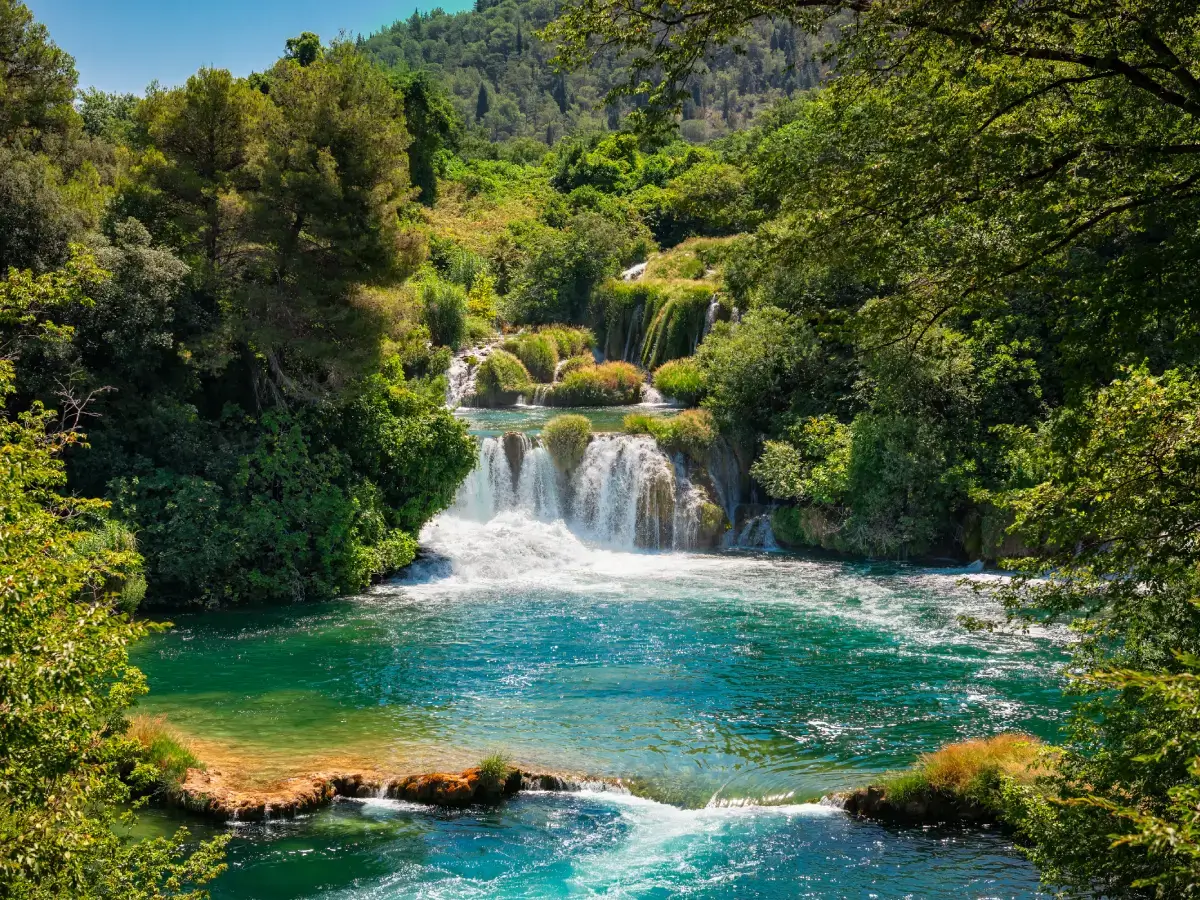 Summer - Your Aquatic Adventure Awaits
Alright, friends, fasten your seatbelts, because summer at Krka National Park is the real deal! Picture this: dipping your toes into crystal-clear turquoise waters, feeling the refreshing spray of the waterfalls on your face, and exploring the hidden nooks and crannies around the park. Summer brings out the best in Krka, especially if you're eager to take a plunge and go for a swim in Skradin.
Not a water baby? Fear not! There's more to summer at Krka than just swimming. The lush greenery provides ample shade, making it an enjoyable environment to hike, explore, and create unforgettable memories. Keep an eye out for the mesmerizing wildlife that calls this park home. You might spot some swans or rare bird species.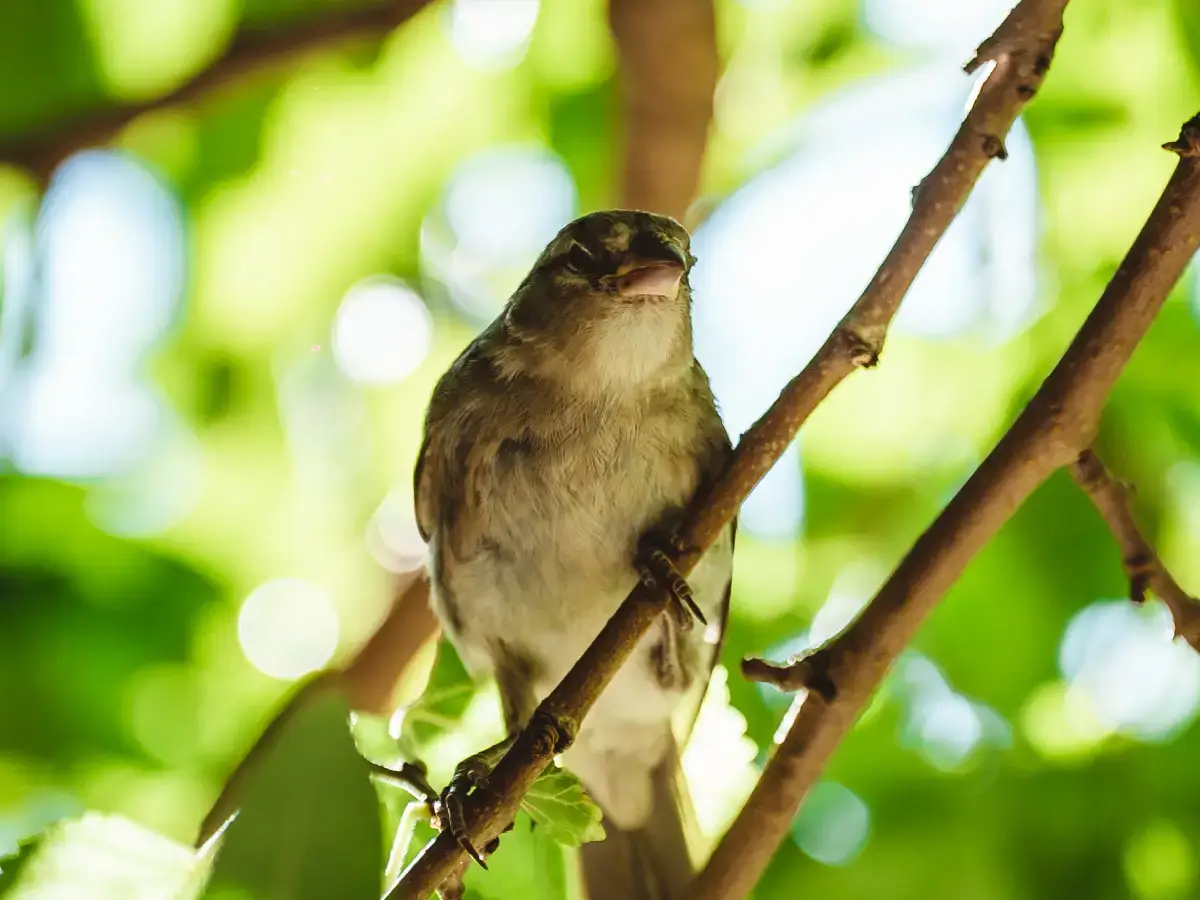 Best Time of the Day to Visit Krka
Waking up early might not sound like the coolest idea during your summer vacation, but trust us, it's a game-changer at Krka National Park. Arriving at the park in the early morning not only gives you a head start on the crowds, but you also get to witness the morning mist caressing the waterfalls. It's an ethereal experience that sets the perfect mood for your day of exploration. Also keep in mind, the opening times at Krka National Park are from 8am to 8pm.
If you're not an early bird, don't worry! Mid-afternoon is also a great time to visit. By this time, the morning rush has subsided, and you'll have plenty of space to enjoy the tranquility of the park. Plus, the sun's rays shining on the waterfalls create a magical ambiance, making it an excellent time to capture some Instagram-worthy shots.
As for how long to stay, we recommend dedicating a full day to Krka National Park. This gives you enough time to explore the various trails, swim in the cool waters, and bask in the beauty of nature without feeling rushed. If you're on a tight schedule, a half-day visit is still worth it, but trust us, you'll wish you had more time to indulge in this aquatic wonderland.
Autumn - A Symphony of Colors
When autumn comes knocking, Krka National Park transforms into a picturesque painting. The park's foliage dons shades of gold, amber, and crimson, creating a jaw-dropping backdrop for your Krka day trip from Split. While swimming might be a bit chilly by this time, the captivating beauty of the park compensates for it. Fall is also a great time for photographers, as the reflections on the water are simply breathtaking.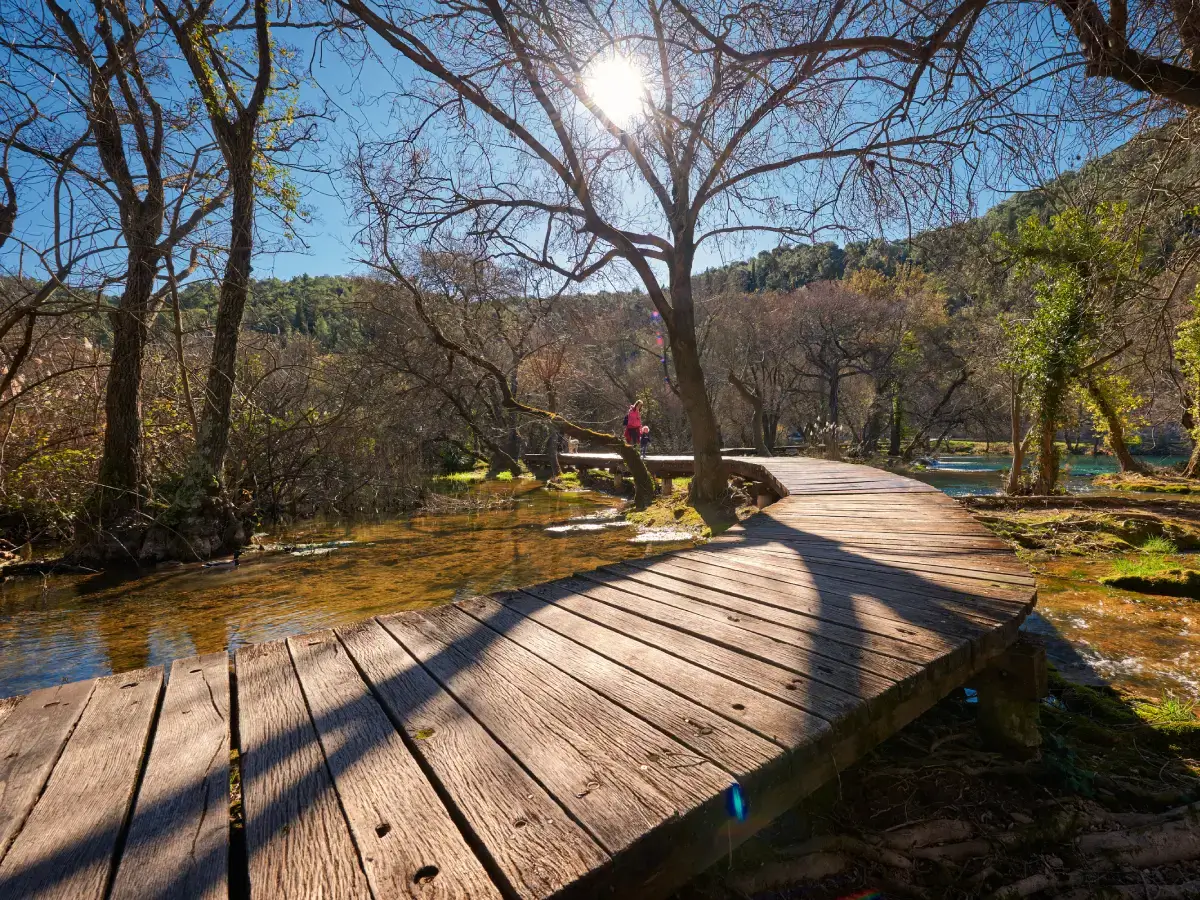 Winter - A Tranquil Escape
Krka in winter wraps itself in a blanket of peace and solitude. The waterfalls take on a serene quality, and you'll find a sense of calm amidst nature's raw beauty. Though swimming is off the table, the park's winter charm makes it worth a visit. Just imagine yourself strolling along the misty paths, the sounds of your footsteps accompanied by the distant rumble of the falls. It's a whole new perspective on Krka, and a perfect choice if you prefer to avoid the crowds.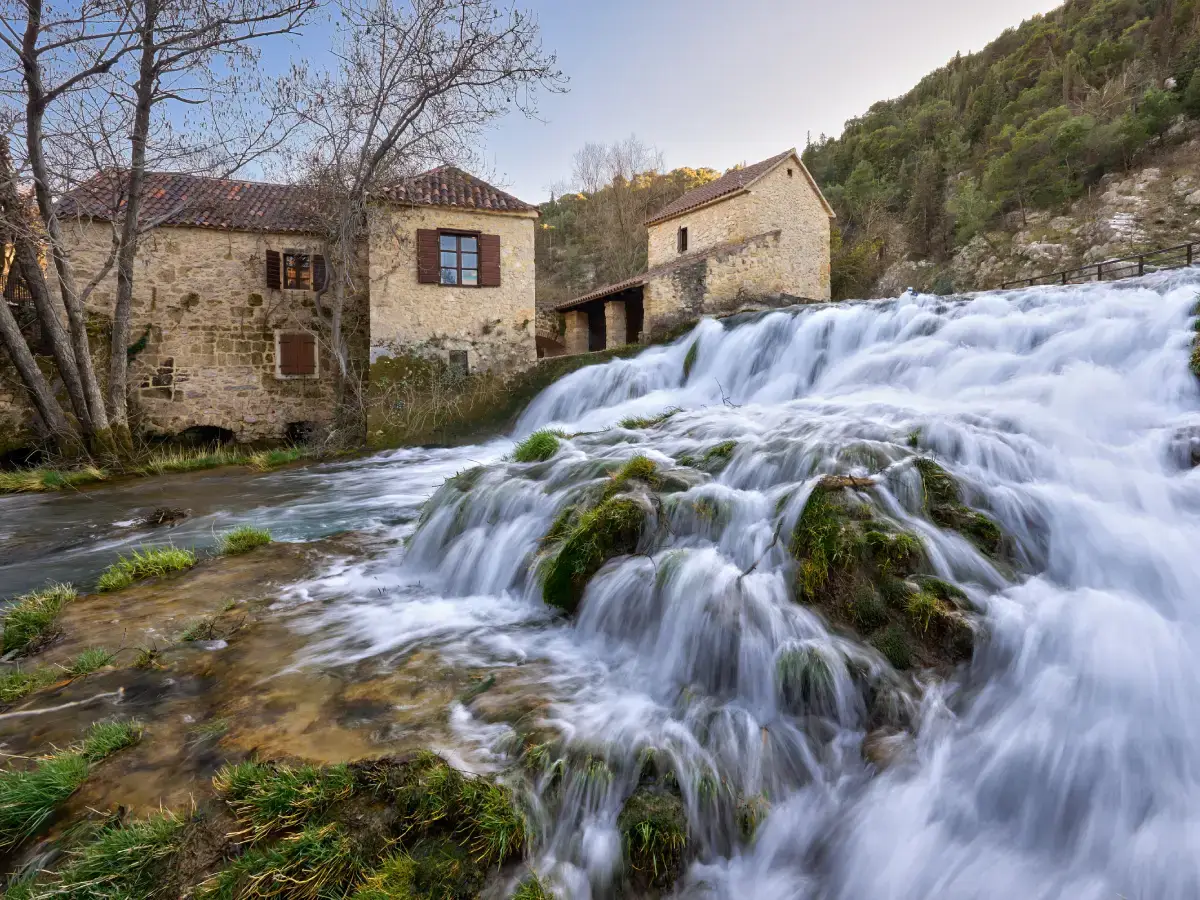 Book Your Krka Trip with Krka Tours Today!
Ready to dive into the adventure of a lifetime? Don't wait any longer! Whether you choose summer, spring, autumn, or winter, Krka National Park will captivate you in its unique way. But if you want to feel the magic of swimming in Skradin under the summer sun, the time is now!
Our seasoned guides will make sure you make the most out of your Krka trip from Split. With comfortable transfer options like the bus from Split to Krka National Park, we've got you covered from the moment you book. So, pack your bags, grab your friends, and embark on an adventure of a lifetime with Krka Tours. Let's make this summer one to remember!
Book now and get ready to make a splash at Krka National Park!
If you have enough information
Book Your Experience
If you have enough information
Book Your Experience
Social Networks
Follow Us