Fun Facts About Krka National Park
July - 2023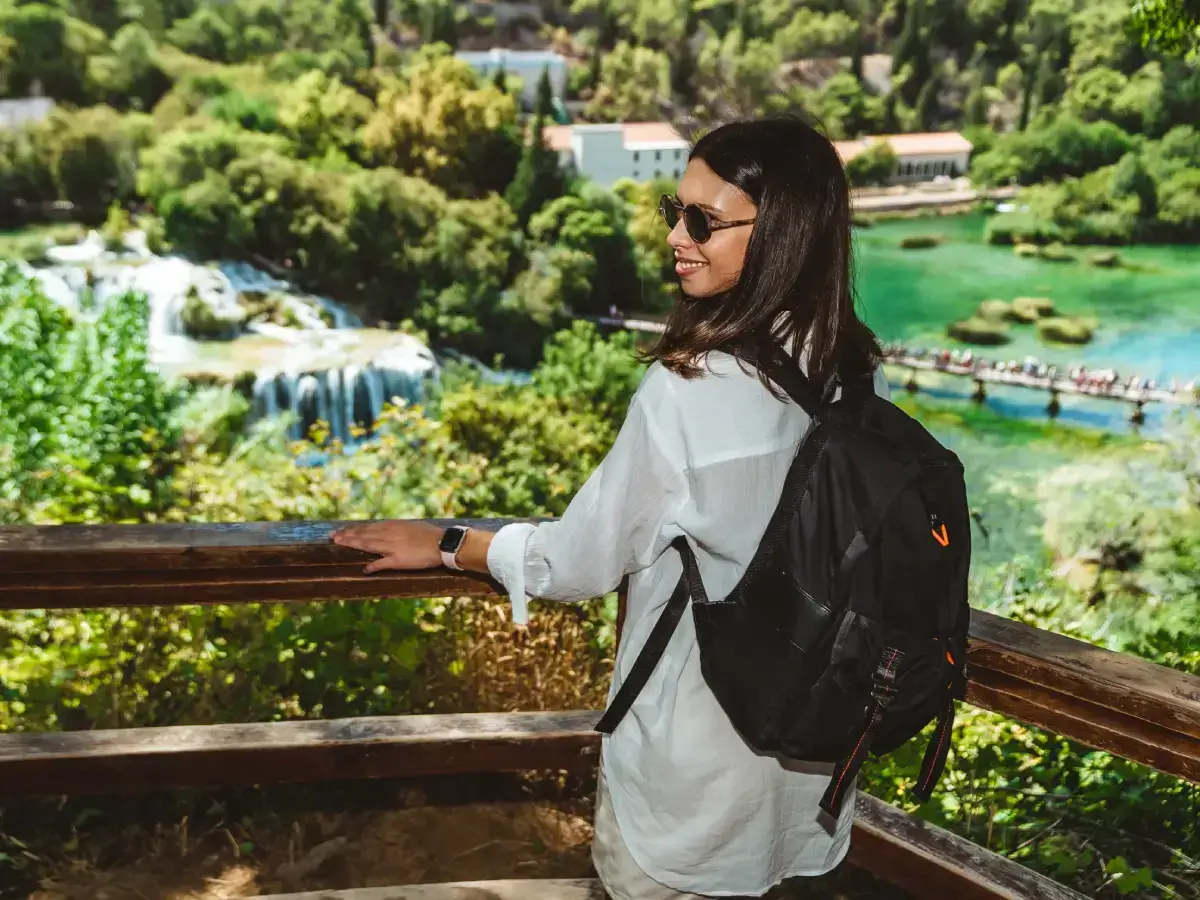 Hey there, nature enthusiast! Get ready to embark on a thrilling journey through the remarkable wonders of Krka National Park in Croatia. This place is a real treat for the senses, with its jaw-dropping Krka waterfalls and breathtaking landscapes. Today, we'll reveal some exciting fun facts about this natural gem that will leave you awe-inspired and eager to plan your own Krka trip. But hold on tight, because we've got a secret to share that even the locals cherish!
The Magnificent Krka Waterfalls
Prepare to have your mind blown by the magnificent Krka waterfalls! Picture this: crystal-clear water cascading down in a dazzling display of nature's power and beauty. The star of the show is Skradinski Buk, the most famous waterfall in Krka National Park. It's like stepping into a fairytale, with wooden boardwalks guiding your way as you soak up the mist and marvel at the wonders around you. Trust us, it's a sight you won't want to miss during your Krka day trip from Split!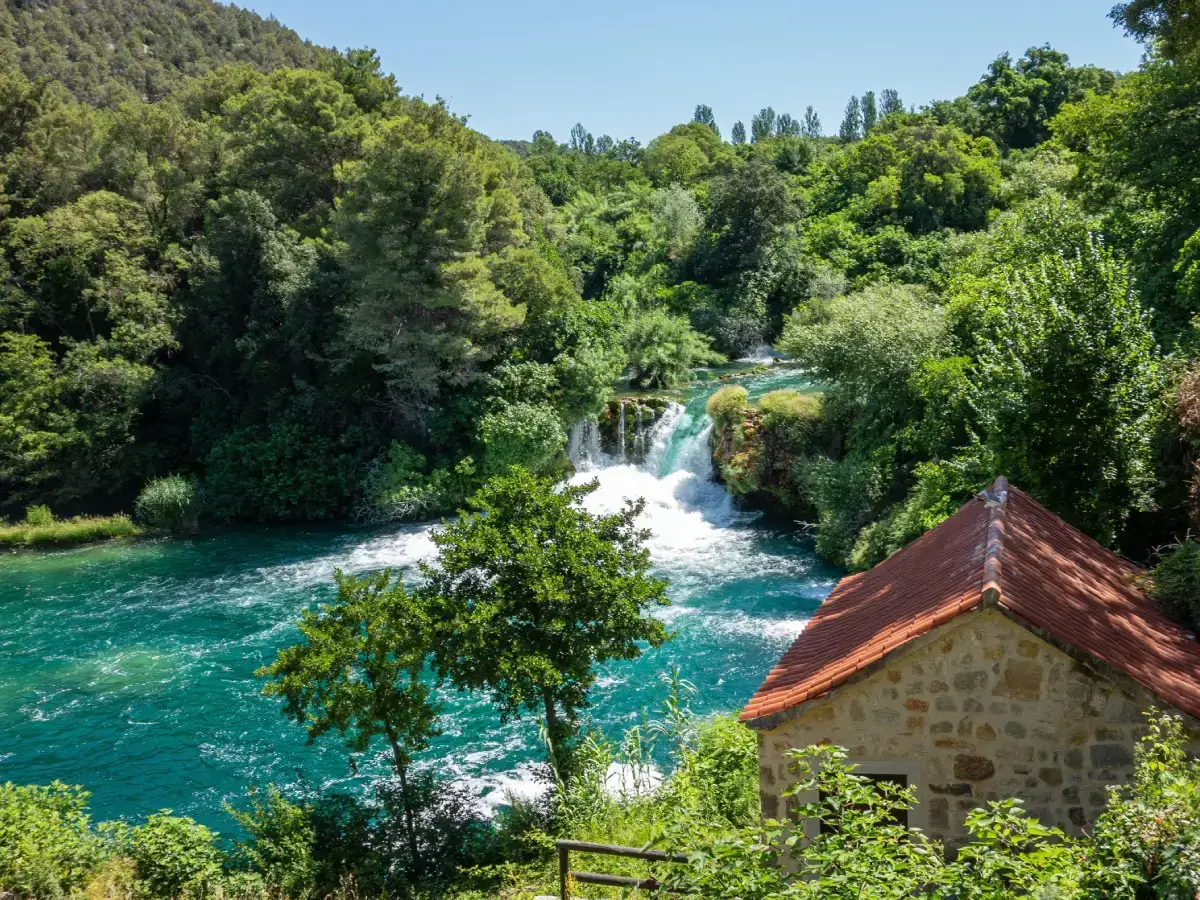 The Forbidden Swim
Protecting Nature and Your Safety (300 words): Okay, here's the scoop: starting from January 2021, swimming in Krka National Park is a big no-no. Why, you ask? Well, the folks in charge want to safeguard the park's precious ecosystem and ensure the safety of visitors like you. It's all about preserving the natural balance and keeping the local wildlife happy. So, as much as we'd love to take a refreshing dip in the Krka waterfalls, let's respect the rules and keep this slice of paradise intact. Trust us, there are plenty of other ways to enjoy the park's beauty.
The Only Spot for a Splash
But wait, we've got a secret spot where you can still satisfy your swimming cravings! Say hello to Roški Slap, a hidden gem nestled within Krka National Park. Locals have a tradition here that's too good to resist. Take a plunge into the cool turquoise waters, let the gentle current sweep you away, and immerse yourself in the magic of this special place. Just remember to leave only footprints and memories, and let nature thrive undisturbed. Roški Slap offers a unique opportunity to swim and create unforgettable memories during your Krka tour.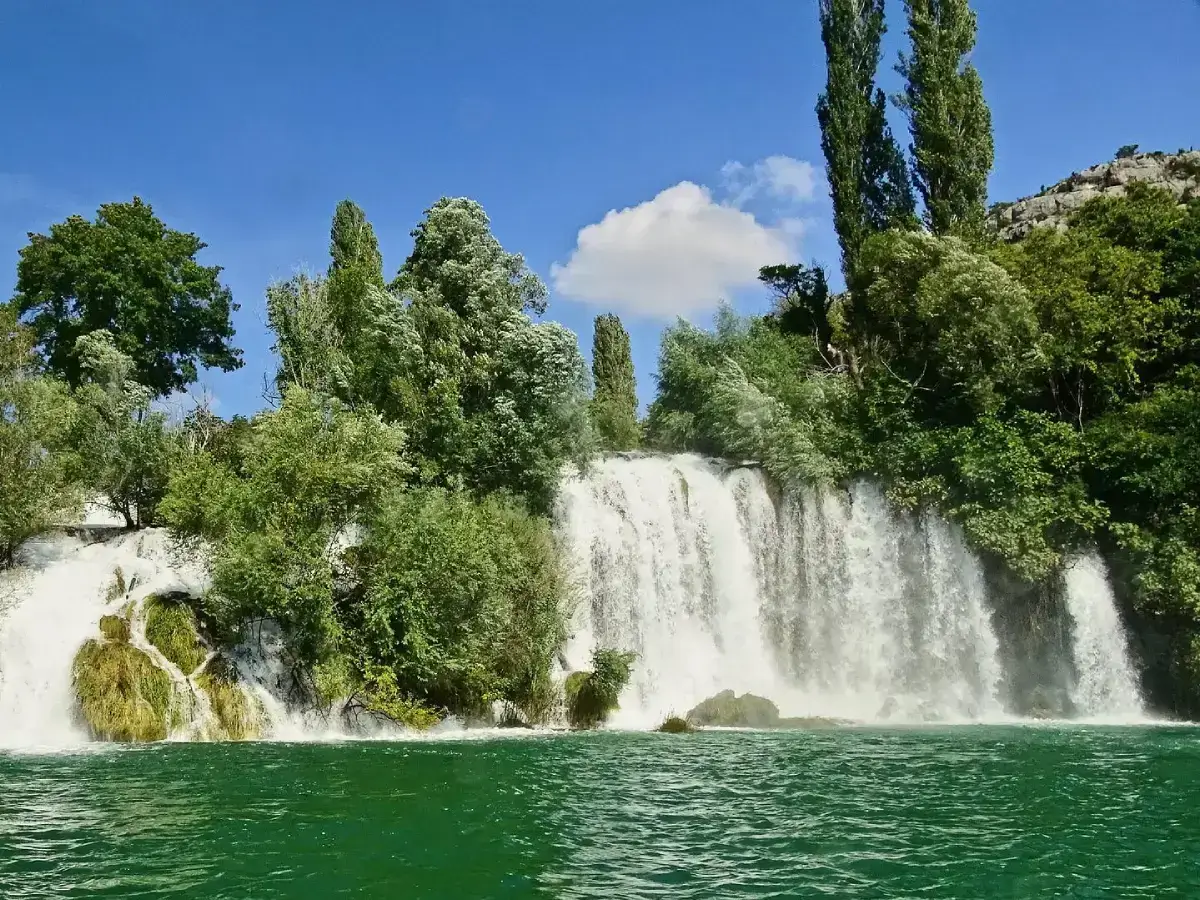 Discovering Krka National Park from Split
So, you're itching to explore Krka National Park from Split? Great choice! It's easier than ever to plan your Krka trip. Hop on a bus from Split to Krka National Park or join a Krka tour that departs from Split, and get ready to be amazed. From the moment you set foot in the park, prepare for a sensory overload. The sights, the sounds, the scents – it's a symphony of nature that'll leave you in awe. Soak up the atmosphere, capture some Insta-worthy shots of the Krka waterfalls, and create memories that will last a lifetime. Keep in mind the Krka National Park opening times and check the weather for the best experience.
Dive into Wonders of Krka with Krka Tours
Now that you've discovered some fascinating facts about Krka National Park, it's time to turn those dreams into reality. Book your Krka trip with Krka Tours today and let us guide you through the wonders that await. Whether you're captivated by the Krka waterfalls, yearning for a dip at Roški Slap, or eager to explore the park's natural beauty, we've got you covered. Don't miss out on this chance to experience the magic of Krka National Park. So, grab your camera, pack your sense of adventure, and get ready for an unforgettable journey. Book now and make memories that will have you smiling from ear to ear!
If you have enough information
Book Your Experience
If you have enough information
Book Your Experience
Social Networks
Follow Us