Krka National Park vs Plitvice Lakes: Which Croatian Gem Steals the Show?
May - 2023
Hey there, nature lovers and adventure enthusiasts! Croatia is a treasure trove of awe-inspiring natural wonders, and today we're diving into a tough choice: Krka National Park or Plitvice Lakes? These destinations are the talk of the town, each with its own unique charm. But hey, I gotta spill the beans—I've got a soft spot for Krka, and I'm about to share why! So, grab your gear and join me as we explore the wonders of Krka National Park. Trust me, this is an adventure you don't want to miss!
Krka National Park: Where Nature Comes Alive
Close your eyes and imagine a spectacular water show in the heart of Croatia—that's Krka National Park for you! Its crown jewel? The magnificent Krka Waterfalls. Picture this: Skradinski Buk and Roški Slap, two waterfalls that bring their own uniqueness to the party. Skradinski Buk is like a postcard come to life, with cascades and crystal-clear pools. It's the ultimate reset button for your soul!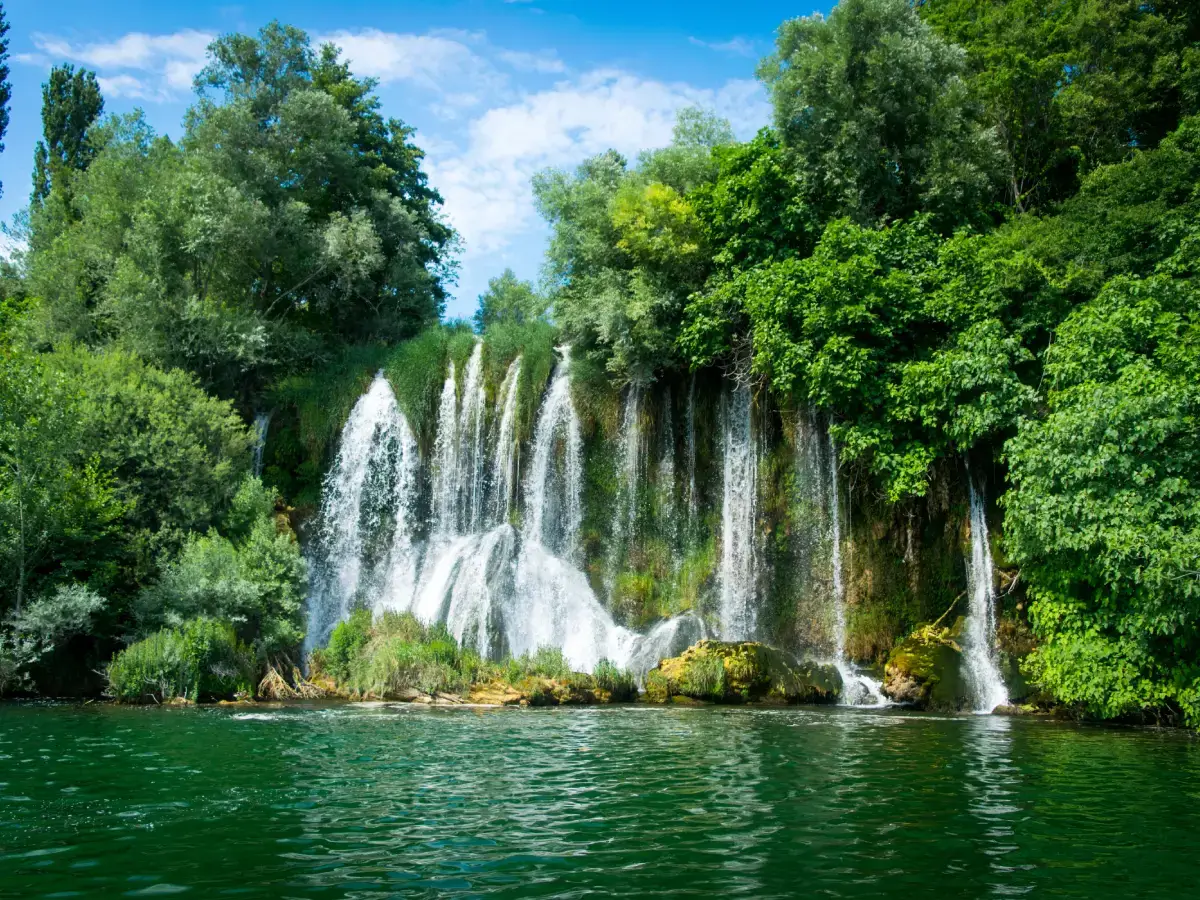 If you are wondering if you can swim in Krka National Park, since January 2021, swimming is not allowed in the majority of the Park, except for the mesmerizing Roški Slap waterfall. However, fear not, as you can still take a refreshing dip in the charming town of Skradin, located near Krka.
Exploring Krka: Adventures Await
Krka National Park isn't just about waterfalls—it's a playground for thrill-seekers and nature enthusiasts alike. Put on your hiking boots and get ready to blaze the trails. The park offers a maze of paths that will make you feel like Indiana Jones on a quest. Breathe in the fresh pine-scented air, revel in the wildflowers, and let nature work its magic on your senses.
Oh, and don't forget to visit the Krka Monastery, a hidden gem nestled within the park. Immerse yourself in its ancient architecture and peaceful surroundings. Keep your eyes peeled for the diverse flora and fauna that call Krka National Park home—it's like a real-life Disney movie, my friend!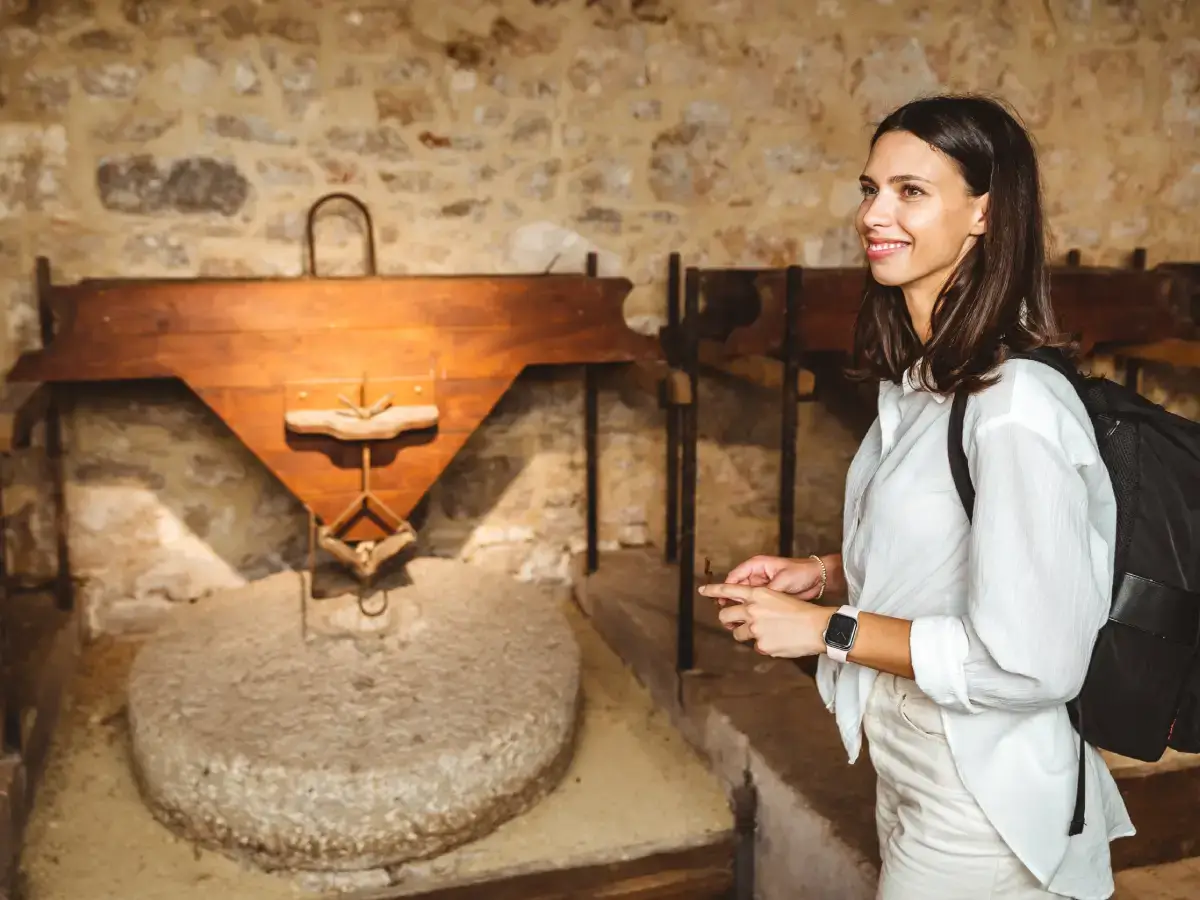 Krka National Park vs. Plitvice Lakes: Finding Your Perfect Fit
If adventure is your middle name, Krka National Park is your go-to destination. With its swim-worthy waterfalls and thrilling activities, it's a playground for adrenaline junkies. Dive into those crystal-clear waters, kayak through the park's scenic waterways, and make memories that'll have your friends green with envy. Trust me, this is an experience you'll cherish forever!
But hey, if you prefer a laid-back vibe and relaxed exploration, Krka National Park has you covered too. Take leisurely walks, find the perfect picnic spot, and indulge in a delicious feast surrounded by nature's beauty. It's all about finding your groove and doing what makes your heart sing.
Plitvice Lakes: Tranquility at Its Finest
Plitvice Lakes, nestled further north, offers a serene slice of heaven. Imagine 16 terraced lakes, breathtaking waterfalls, and wooden footbridges that make you feel like you're walking on air. While swimming isn't allowed, you can stroll around and immerse yourself in the jaw-dropping beauty. It's all about finding your zen and reconnecting with your inner peace.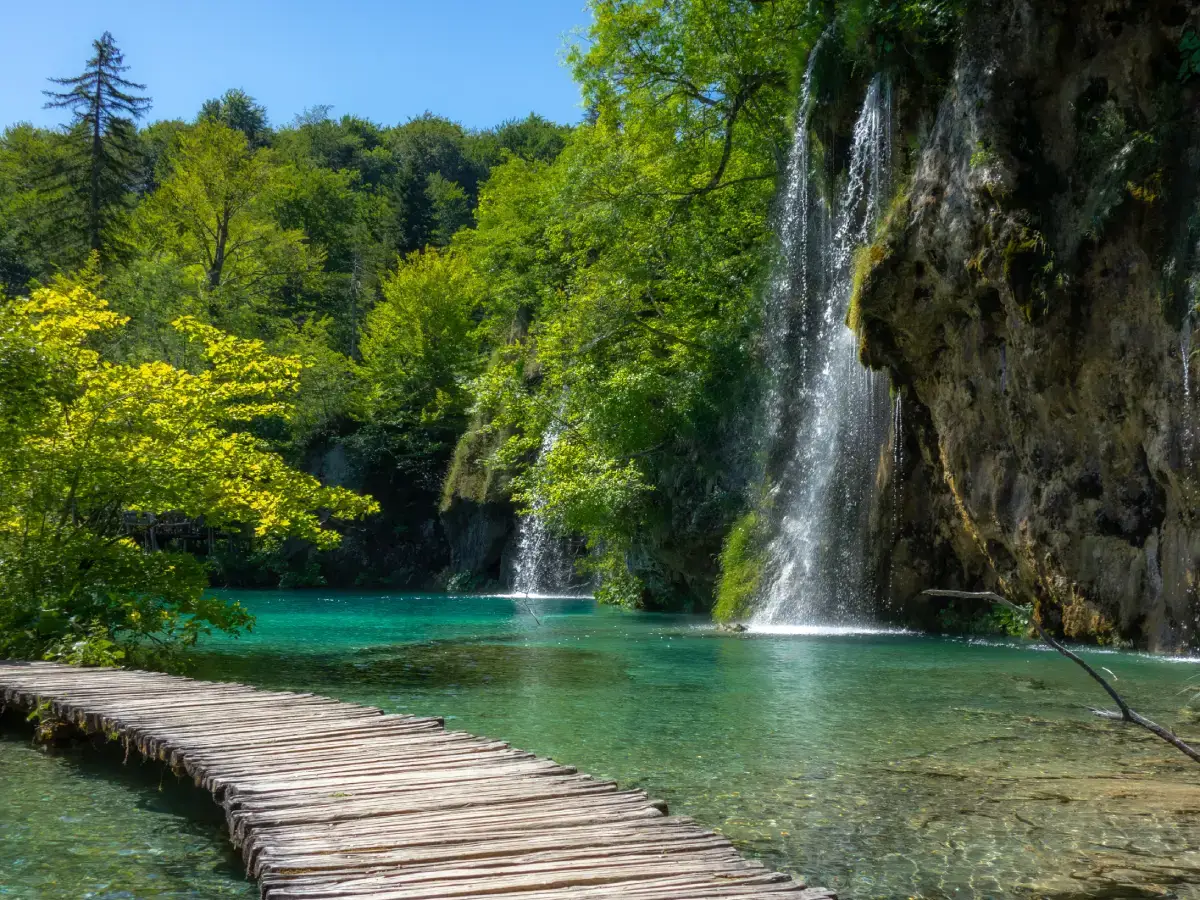 How to Reach Krka National Park from Split: Let's Go!
Now, the burning question: How do you get from Split to Krka National Park? No worries, we've got your back! Hop on a convenient bus from Split to Krka National Park and enjoy a scenic journey to this natural wonderland. But hey, why worry about logistics when you can join us at Krka Tours? We've got you covered with an epic day trip from Split to Krka National Park. Sit back, relax, and let us take care of the details while you soak in the adventure.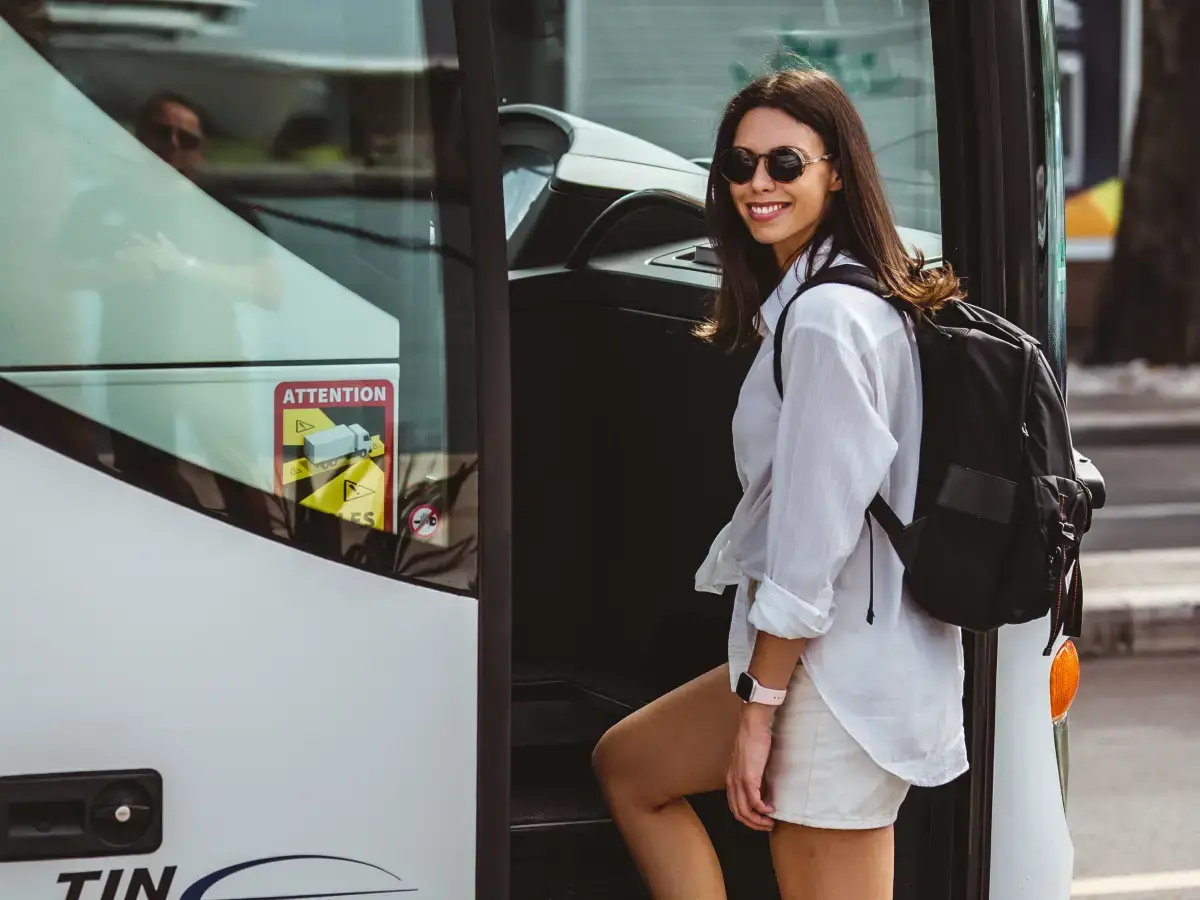 Why Krka National Park Takes the Crown
Look, both Krka National Park and Plitvice Lakes are incredible, but if you crave adventure, swim-worthy waterfalls, and an energetic vibe, Krka National Park steals the show. It's accessible, caters to every thrill-seeker, and will leave you breathless. Trust me, my friend, Krka knows how to show you a good time!
Book Your Krka Adventure Today with Krka Tours!
Ready to embark on a journey of a lifetime? Don't waste another moment—Book your Krka trip today with Krka Tours! We've got everything sorted, from the transfer to expert guides who know the park like the back of their hand. Whether you're an adventure junkie or a laid-back explorer, we've got you covered. So, pack your bags, gather your friends, and get ready to dive into the magic of Krka National Park. Unforgettable memories await! Unleash Your Inner Explorer—Book Now!
If you have enough information
Book Your Experience
If you have enough information
Book Your Experience
Social Networks
Follow Us