Swim in Skradin: The Best Beach Location in Croatia
August - 2023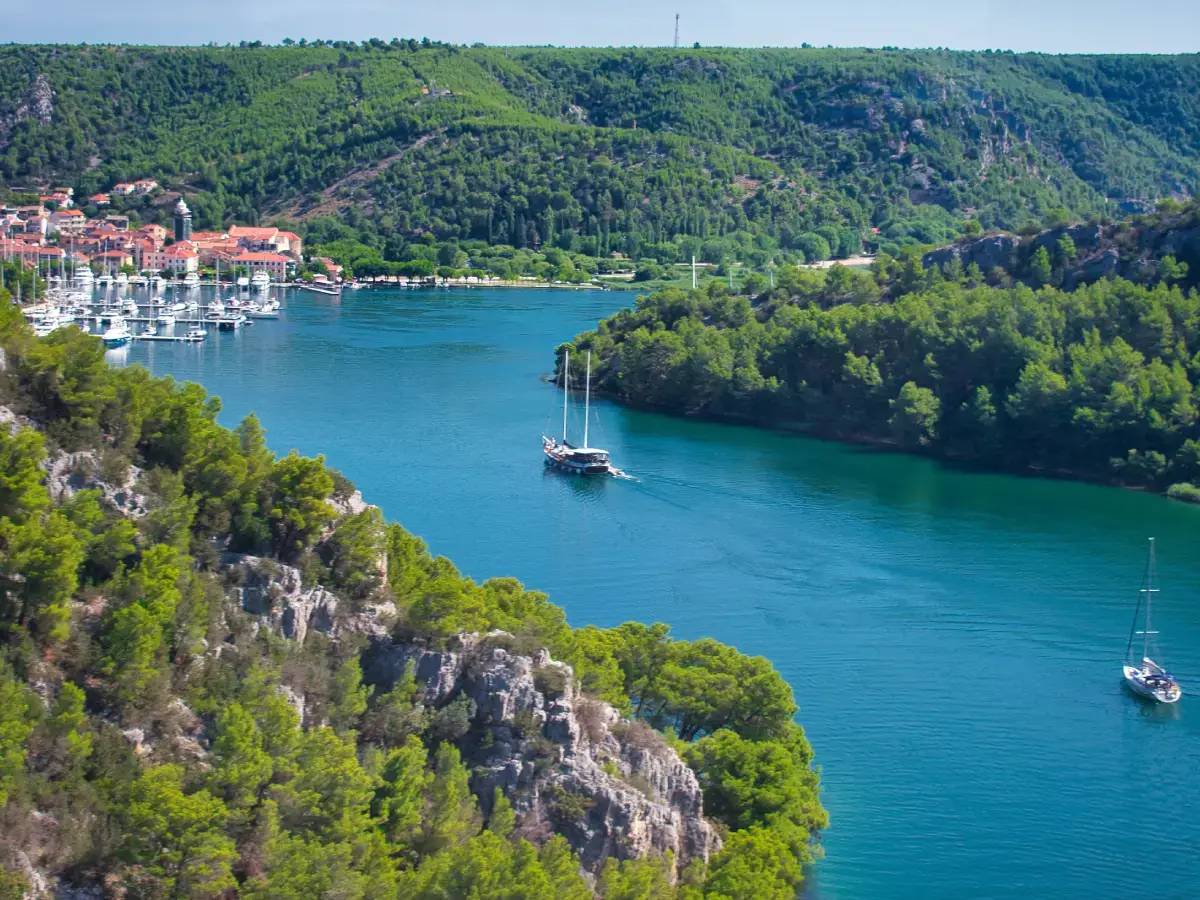 Hey there! If you're planning to visit Croatia and looking for the best swimming spot, you've landed in the right place. Krka National Park might have been the go-to spot for a refreshing dip, but since January 2021, swimming has been prohibited there to safeguard the environment and ensure everyone's safety.
But worry not, because we've got some exciting news for you! Just a short distance away lies the charming town of Skradin, where you can dive into crystal-clear waters without a care in the world. In this blog post, we'll unveil the top locations for swimming in Skradin, Croatia, ensuring a splashing good time.
Skradin City Beach
Picture this: a beautiful beach nestled in the heart of Skradin, rich with natural shade and just a short 5-minute stroll from the port where our boat docks after an unforgettable Krka National Park tour. This local city beach is an oasis of relaxation, perfect for you to unwind and enjoy the cool waters. Whether you're a seasoned swimmer or a newbie, this beach caters to everyone, offering a safe and refreshing swimming experience.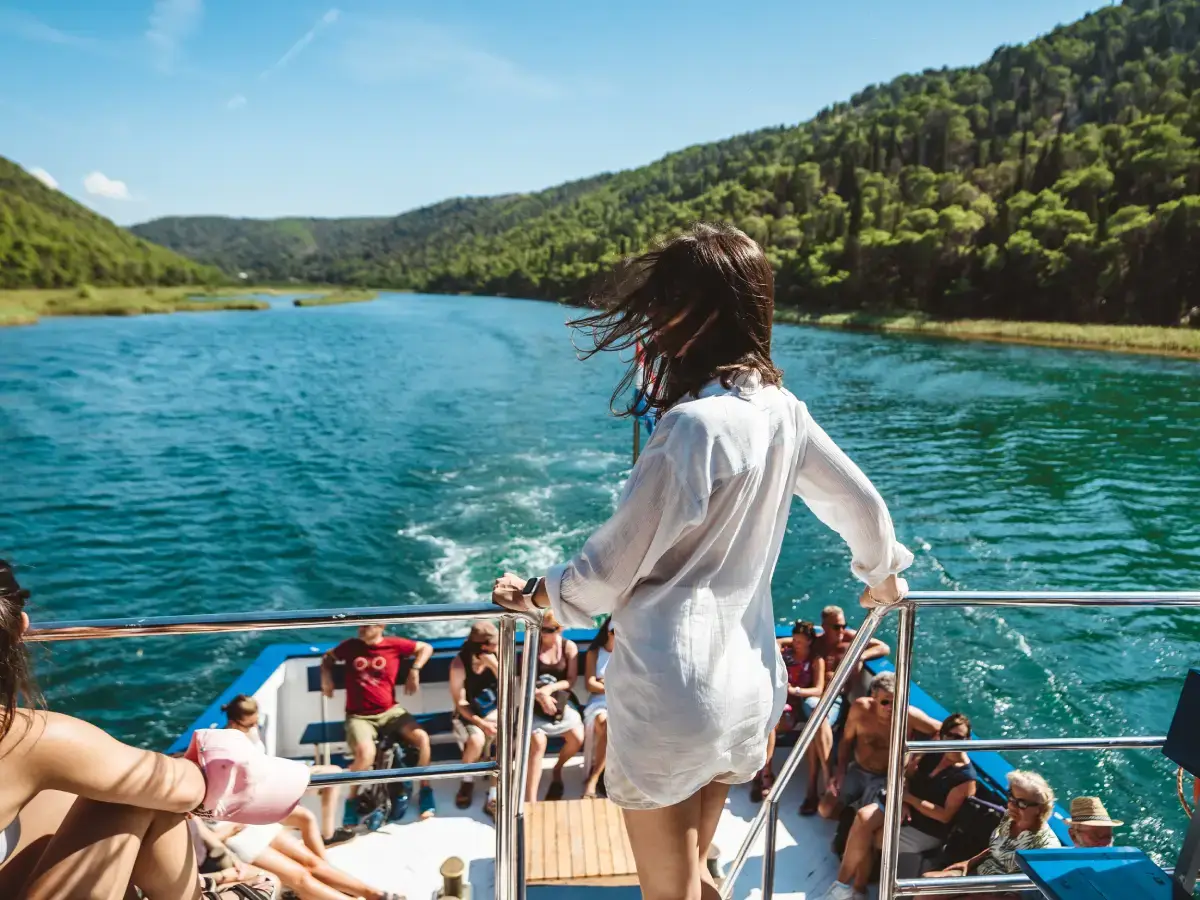 Skradin's Secret Coves
Let's spill the beans on Skradin's best-kept secrets: the hidden coves! Embark on an adventure as you explore the coastline and discover secluded spots perfect for a relaxing swim. These tucked-away gems ensure privacy, allowing you to escape the crowds and connect with nature on a more intimate level. Snorkeling lovers will find themselves in paradise, as the clear waters showcast a world of underwater wonders. If you are interested in finding the secret swimming spots, you can always ask Krka Tours guides for some tips on how to reach them.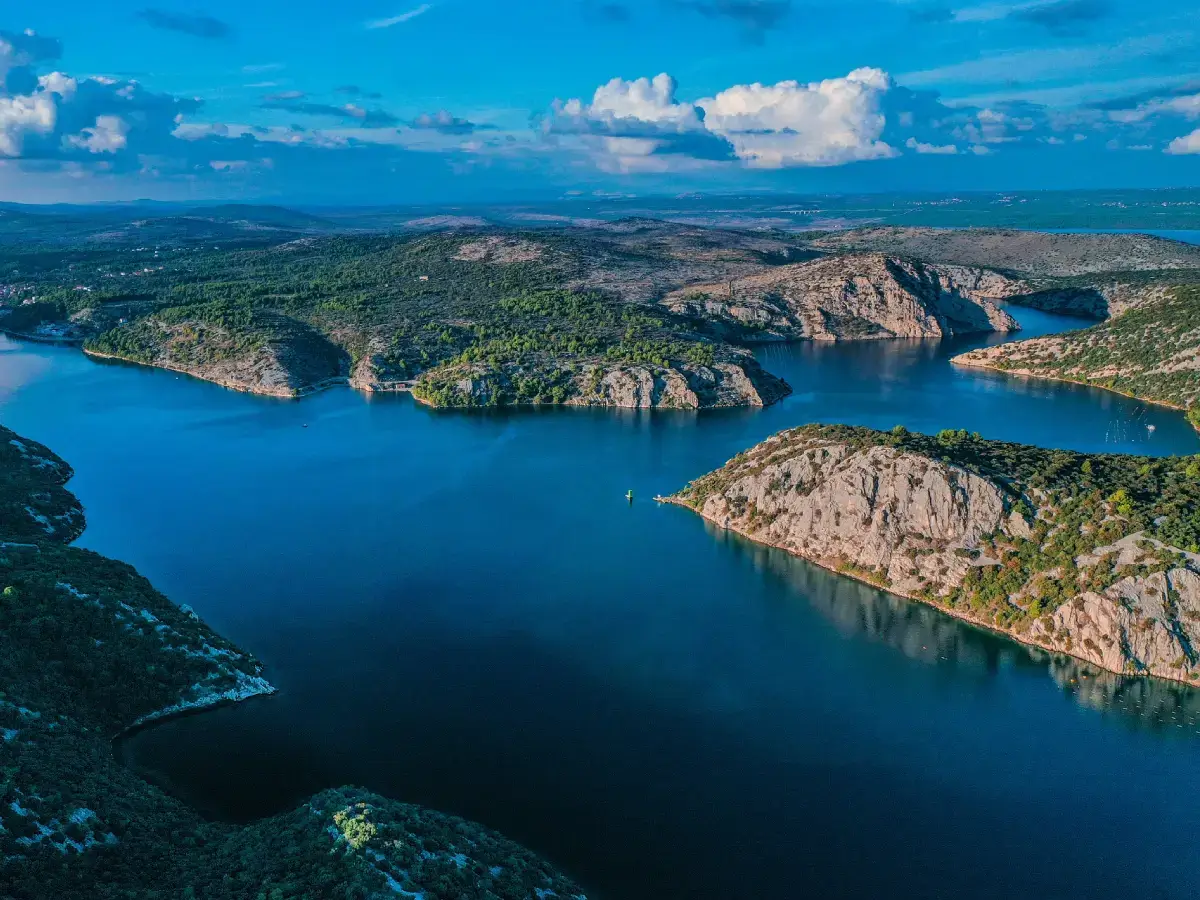 Swim in Skradin with Krka Tours
After visiting Krka National Park, the perfect way to refresh yourself is to dip your toes into the inviting waters of Skradin. Lucky for you, Krka Tours has got you covered! Our organized tour from Split to Krka offers you the perfect combination of nature and fun-filled swimming opportunities.
Once you've explored the natural wonders of Krka National Park, our tour lets you enjoy in the beauty of Skradin, granting you free time to dive into the pristine waters of the city beach or explore the hidden coves.
Book Your Krka Adventure Today!
So, dear friend, if you've been wondering whether you can swim in Krka National Park, remember that the answer lies just a stone's throw away. Skradin, Croatia, invites you with open arms, promising you the best time this summer!
What are you waiting for? Grab your sunscreen, put on your swimsuit, and Book your unforgettable Krka Tour in the heart of Croatia! See you soon!
If you have enough information
Book Your Experience
If you have enough information
Book Your Experience
Social Networks
Follow Us