Unlock the Secrets: Essential Tips for Your Krka National Park Expedition!
June - 2023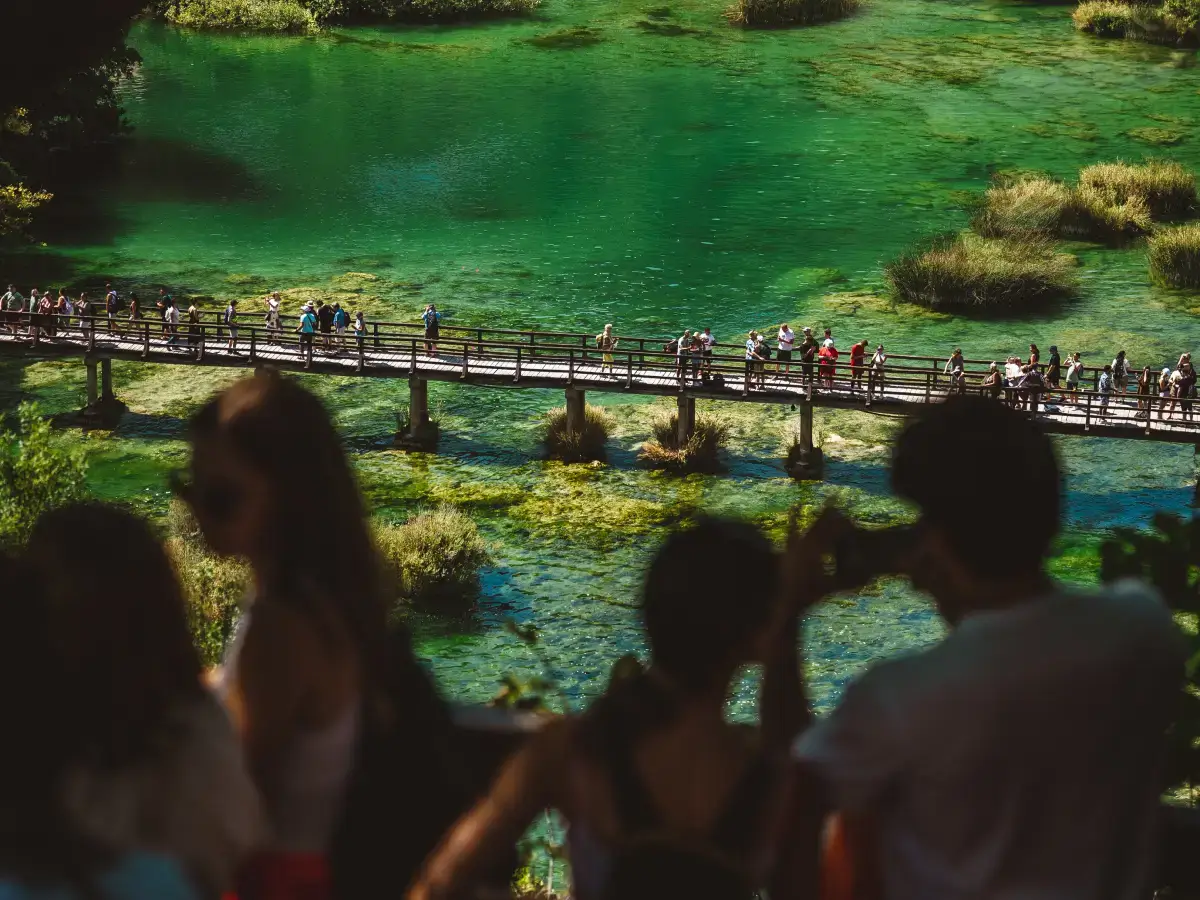 Welcome, fellow explorers, to the enchanting realm of Krka National Park! Nestled in the heart of Croatia, this gem is not only the best national park in Croatia but also a gateway to breathtaking natural wonders. Join us as we uncover the tips and tricks that will make your Krka trip an unforgettable experience. From sun-kissed adventures to secret hideaways, we've got you covered!
Embrace the Sun: Sunscreen and Hydration
Picture this: you're strolling along the Krka waterfalls, the warm sun caressing your skin. To fully enjoy the experience without feeling like a crispy critter, be sure to lather up in SPF goodness. Remember to reapply frequently, especially after splashing around in the refreshing Krka waters.
Speaking of refreshment, hydration is key! Keep a water bottle handy and stay hydrated throughout your Krka day trip. Trust us; it's the secret to maintaining your energy levels while exploring the wonders of the park.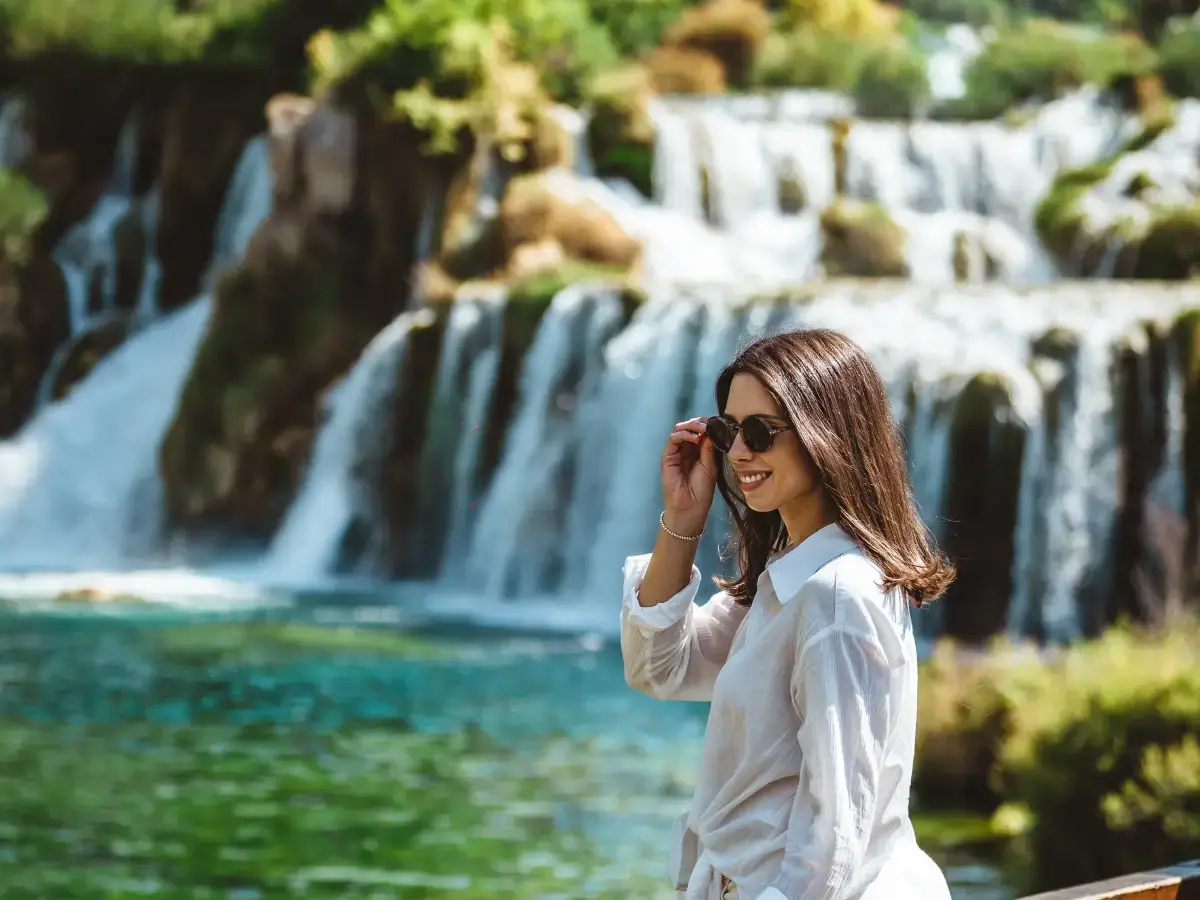 Beat the Crowds: Arrive Early for Skradin Boat Trip
Summertime at Krka National Park is a bustling affair, especially during July and August. If you're planning a boat trip to Skradin, the gateway to the park, arrive a bit early. The boat departs every half an hour, but the line can get quite long. So, secure your spot, beat the crowd, and embark on your adventure hassle-free.
Don't miss out on Skradinski Buk and Roški Slap
Prepare to be amazed by the captivating beauty of Skradinski Buk and Roški Slap, two magnificent waterfalls in Krka National Park. Skradinski Buk, the park's showstopper, boasts a cascading symphony of water, lush greenery, and picturesque wooden bridges. Roški Slap, a hidden gem, offers tranquility and a quieter waterfall experience. Make sure to visit both and let their majestic allure leave you spellbound.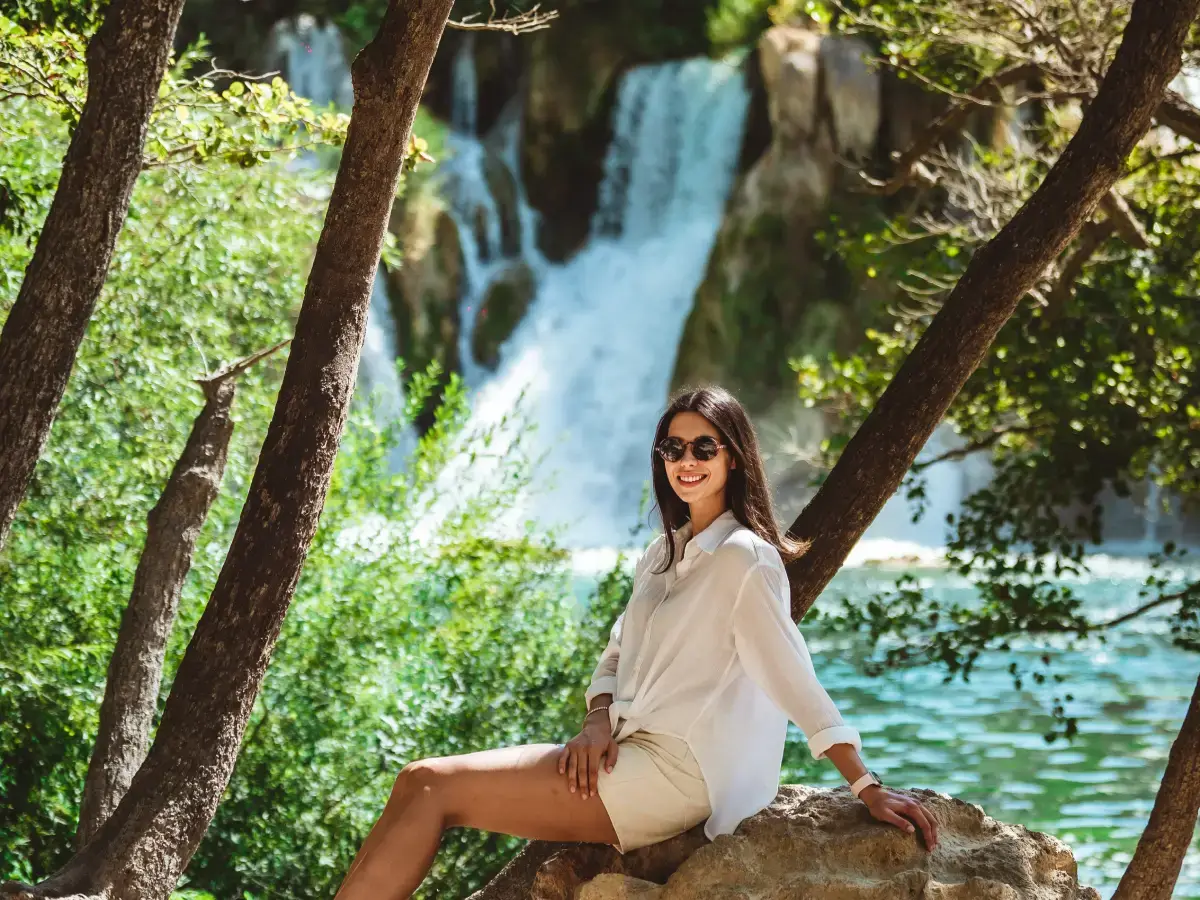 Nature's Hidden Hideaway: Discover the Secret Swimming Spot
While swimming is generally prohibited in Krka National Park, we have an exciting secret to share! Nestled within the park's natural splendor, there's a hidden swimming spot that offers a tranquil oasis. Dive into its crystal-clear waters and revel in the blissful solitude. We reveal the exact location and directions in our blog, ensuring you have a one-of-a-kind swimming experience amidst nature's embrace.
Seamless Travel: Guided Tours from Split
Embarking on a guided tour from Split to Krka National Park is often the best option for an enriching and stress-free experience. With Krka Tours, you can choose between the freedom of exploring at your own pace or the expertise of a guided tour. Opting for a guided tour ensures that you don't miss out on any important highlights or historical insights. Let the knowledgeable experts guide you through the park, enhancing your understanding of its rich cultural and natural heritage.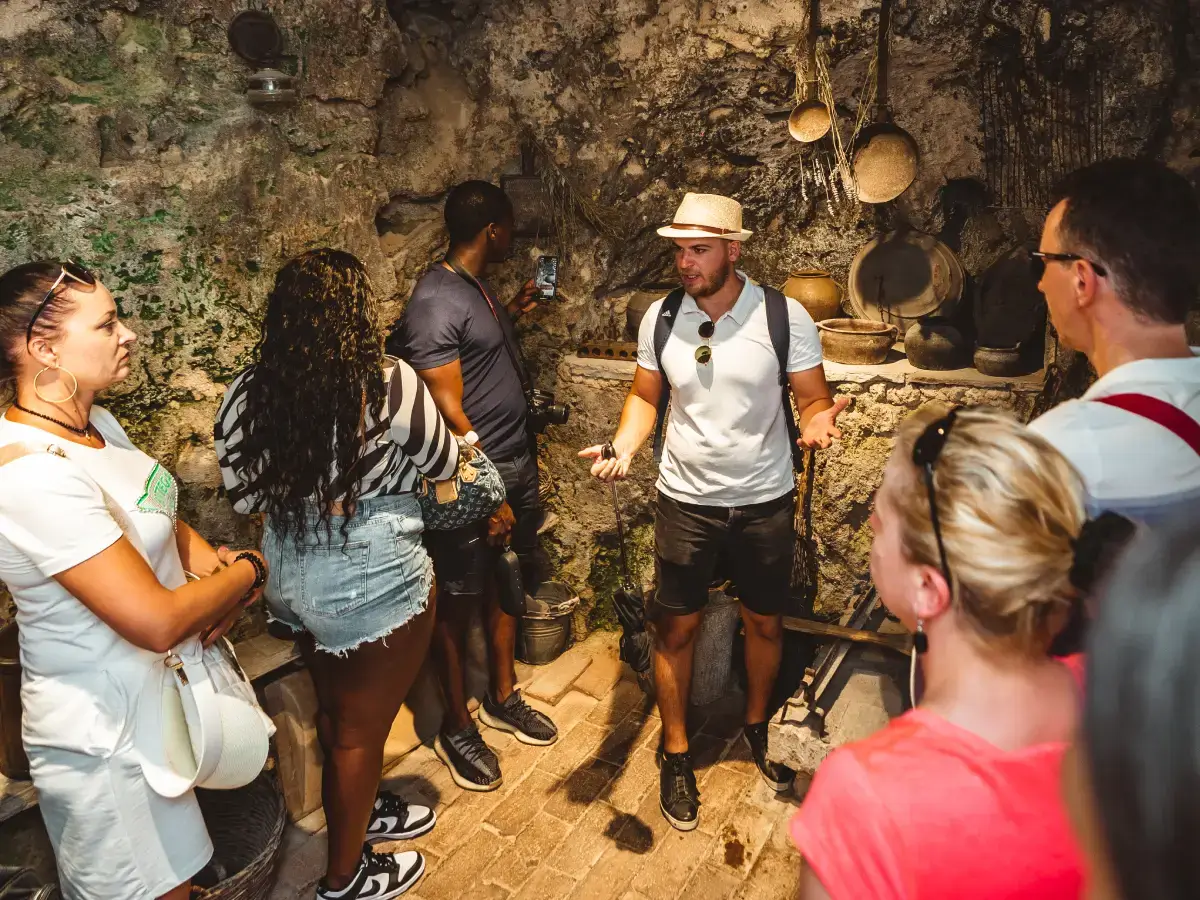 Bus Options: Convenience and Scenic Views
If you prefer to venture independently, hopping on a bus from Split to Krka National Park is another convenient option. Enjoy the beautiful Croatian landscapes unfolding before your eyes as you make your way to the park. Capture moments along the journey, stop for photo opportunities, and soak in the beauty of the surroundings. The bus option provides flexibility and the chance to revel in the scenic views during your Krka adventure.
Capture the Magic: Bring Your Camera
Krka National Park is a photographer's dream come true, with its jaw-dropping landscapes, cascading waterfalls, and vibrant flora and fauna. Don't forget to bring your camera or smartphone to capture the breathtaking moments you'll encounter along the way. From panoramic vistas to close-up shots of intricate details, every corner of the park offers a perfect opportunity for stunning photographs. Immerse yourself in the beauty of Krka and create a visual memoir that will transport you back to this enchanting place whenever you revisit your photos.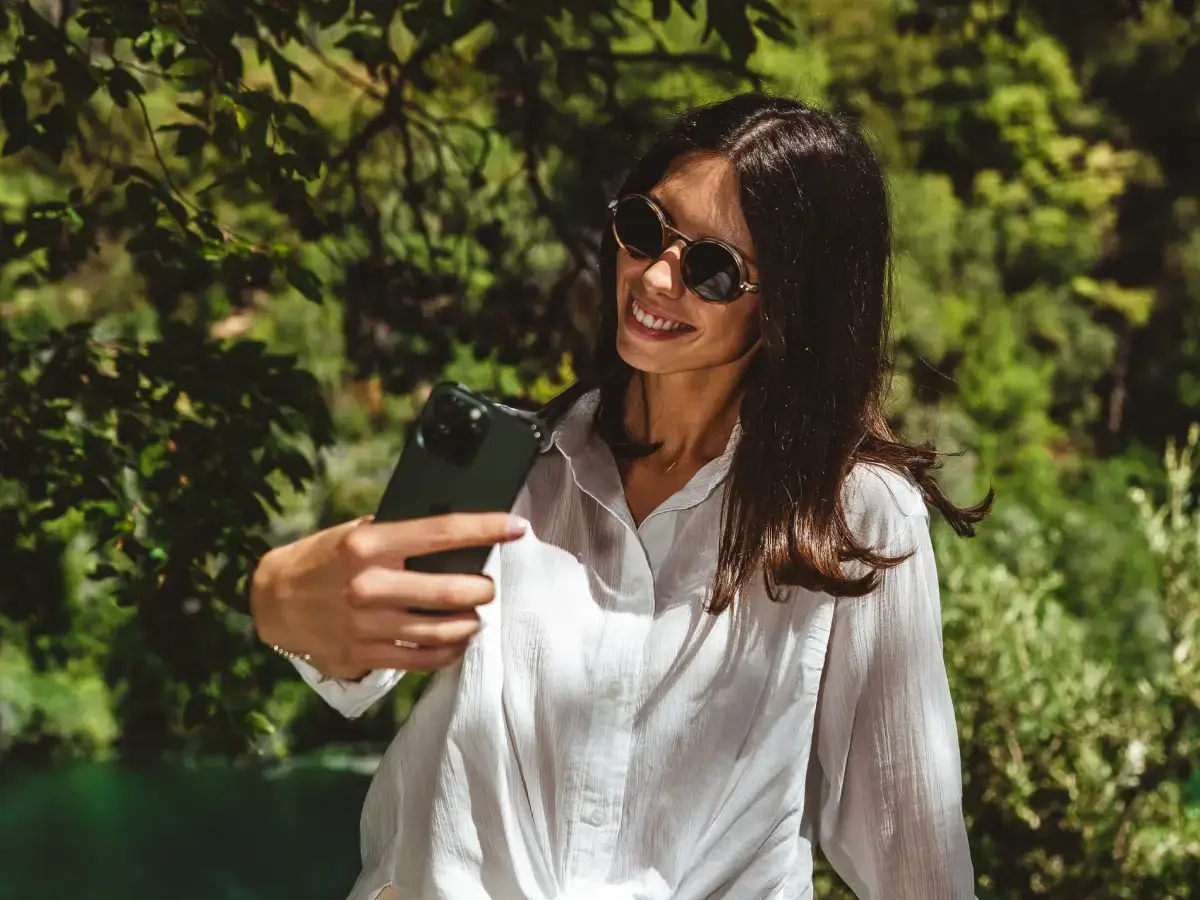 Pack Light and Wear Comfortable Shoes
Exploring Krka National Park involves a fair amount of walking and hiking, so it's important to pack light and wear comfortable shoes. Leave unnecessary heavy items behind and opt for a lightweight backpack to carry essentials such as sunscreen, a water bottle, snacks, and a camera. Dress in breathable, moisture-wicking clothing suitable for the weather, and don't forget to wear sturdy, comfortable shoes that will support your feet during the day's adventures. With the right gear, you'll be able to move freely and fully enjoy the wonders that Krka has to offer.
Book Now and Create Unforgettable Memories!
Let the tips and tricks we've shared guide you as you embark on an adventure of a lifetime. Whether you choose to bask in the freedom of independent exploration or embrace the expertise of a guided tour, Krka National Park will captivate your senses and leave you with unforgettable memories. Start planning your trip now, pack light, wear comfortable shoes, and let Krka Tours be your trusted companion on this remarkable journey.
Don't miss out on this extraordinary experience—book your Krka trip with Krka Tours today! Embark on an unforgettable journey that will leave you longing for more.
If you have enough information
Book Your Experience
If you have enough information
Book Your Experience
Social Networks
Follow Us