Your Ultimate Guide to Krka National Park: Frequently Asked Questions Answered!
June - 2023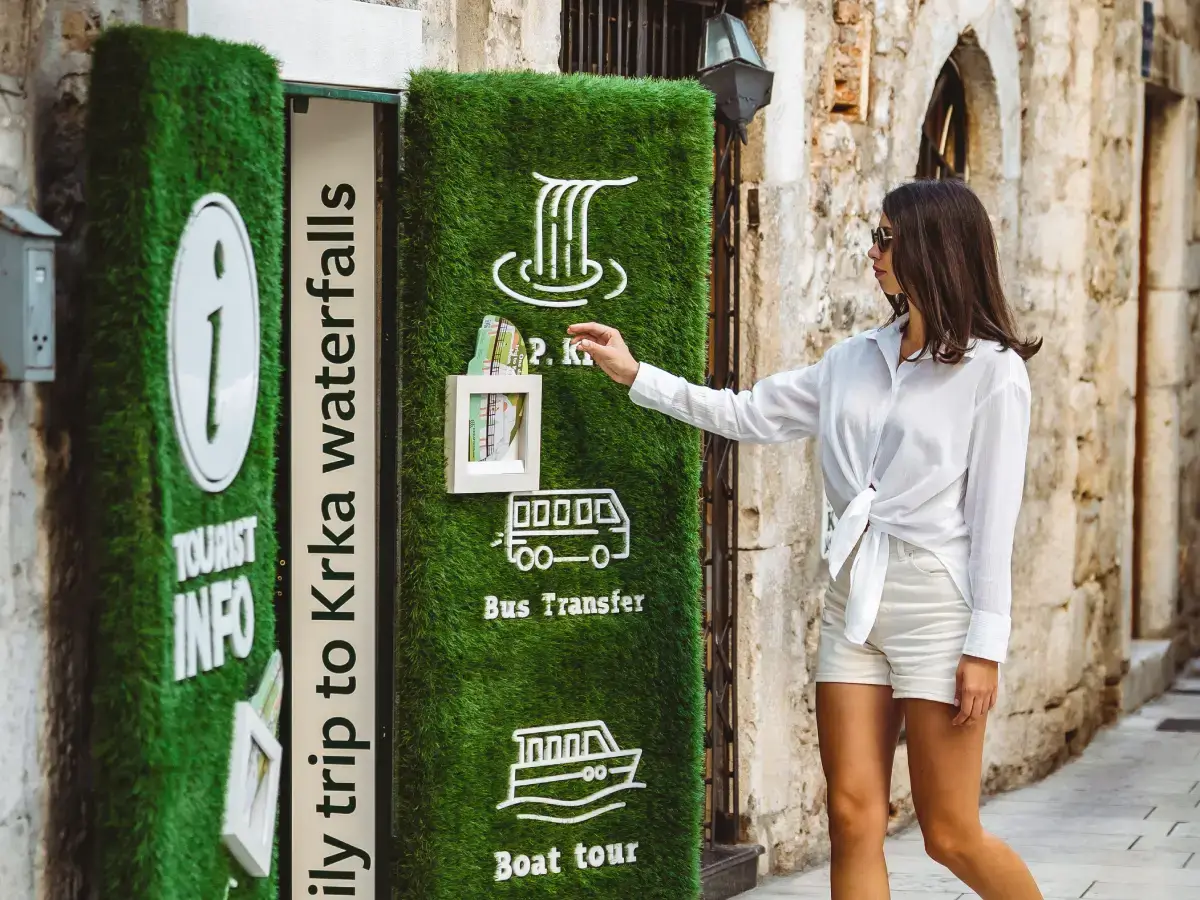 Welcome to Krka National Park, a natural paradise nestled in the heart of Croatia. With its breathtaking waterfalls, stunning landscapes, and abundant wildlife, this park offers an unforgettable experience for nature lovers and adventurers alike. To help you make the most of your visit, we've compiled a list of frequently asked questions about Krka National Park. So, let's dive right in and discover everything you need to know!
How to Get to Krka National Park from Split?
If you're starting your journey from Split, there are several convenient ways to reach Krka National Park. One popular option is to join an organized tour from Split, where you can hop on a comfortable bus that will take you on an 80-kilometer journey north. The scenic ride usually takes around an hour and a half, giving you ample time to soak in the beautiful Croatian countryside. These tours, like the ones provided by Krka Tours, offer a hassle-free experience with expert guides who can enhance your trip with their knowledge and insights.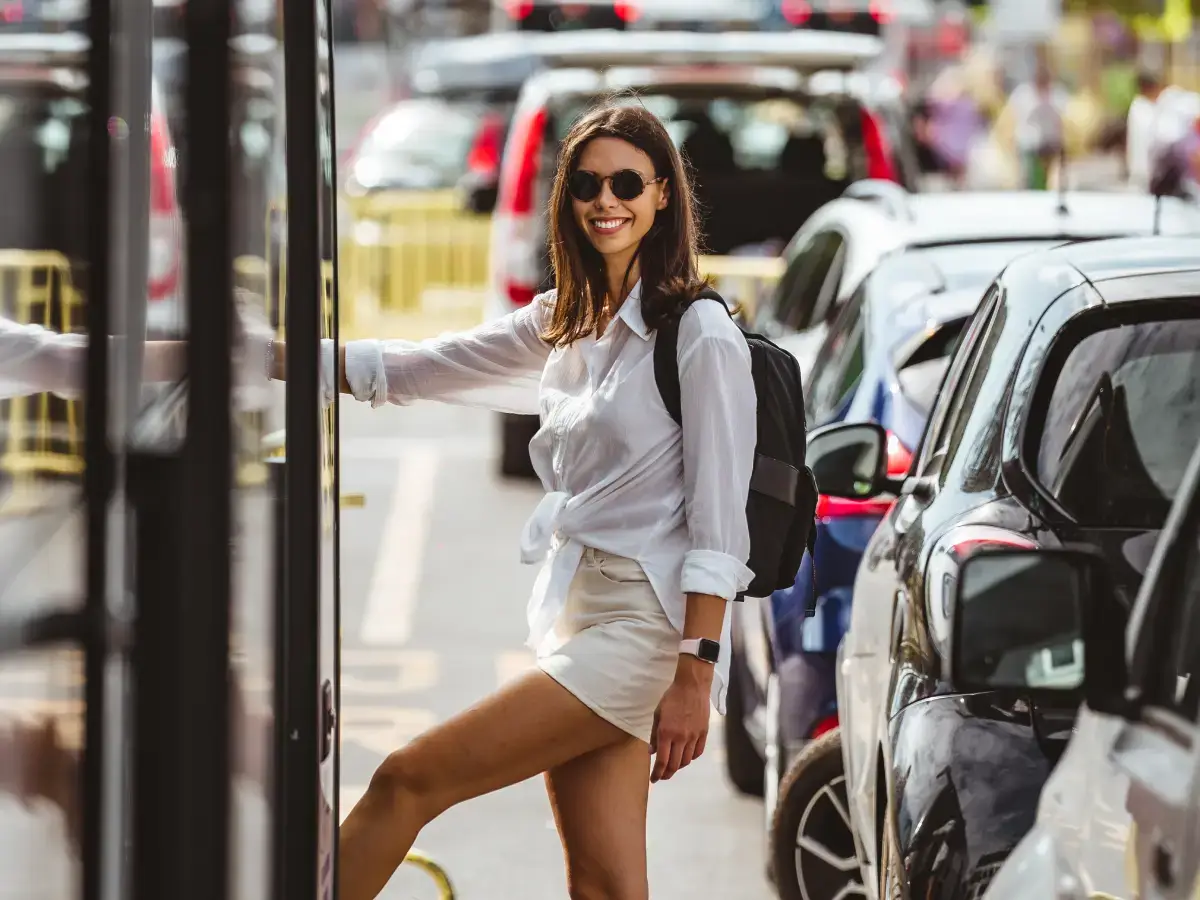 Do You Have to Buy Krka Tickets in Advance?
While it's possible to purchase tickets upon arrival at Krka National Park, we highly recommend buying them in advance. This allows you to secure your entry and avoid long queues, especially during peak tourist seasons. Krka Tours offers a convenient online booking service, allowing you to reserve your tickets effortlessly. By planning ahead, you'll have more time to explore the park and make the most of your visit.
How Long Should You Stay in Krka National Park?
To fully immerse yourself in the beauty of Krka National Park, we suggest allocating at least half a day for your visit. This will give you enough time to experience the park's main attractions, such as the mesmerizing Skradinski Buk waterfalls and the enchanting Roški Slap. However, if you're an avid explorer or nature enthusiast, consider dedicating a full day to discover everything the park has to offer, including its hiking trails, historic sites, and abundant wildlife.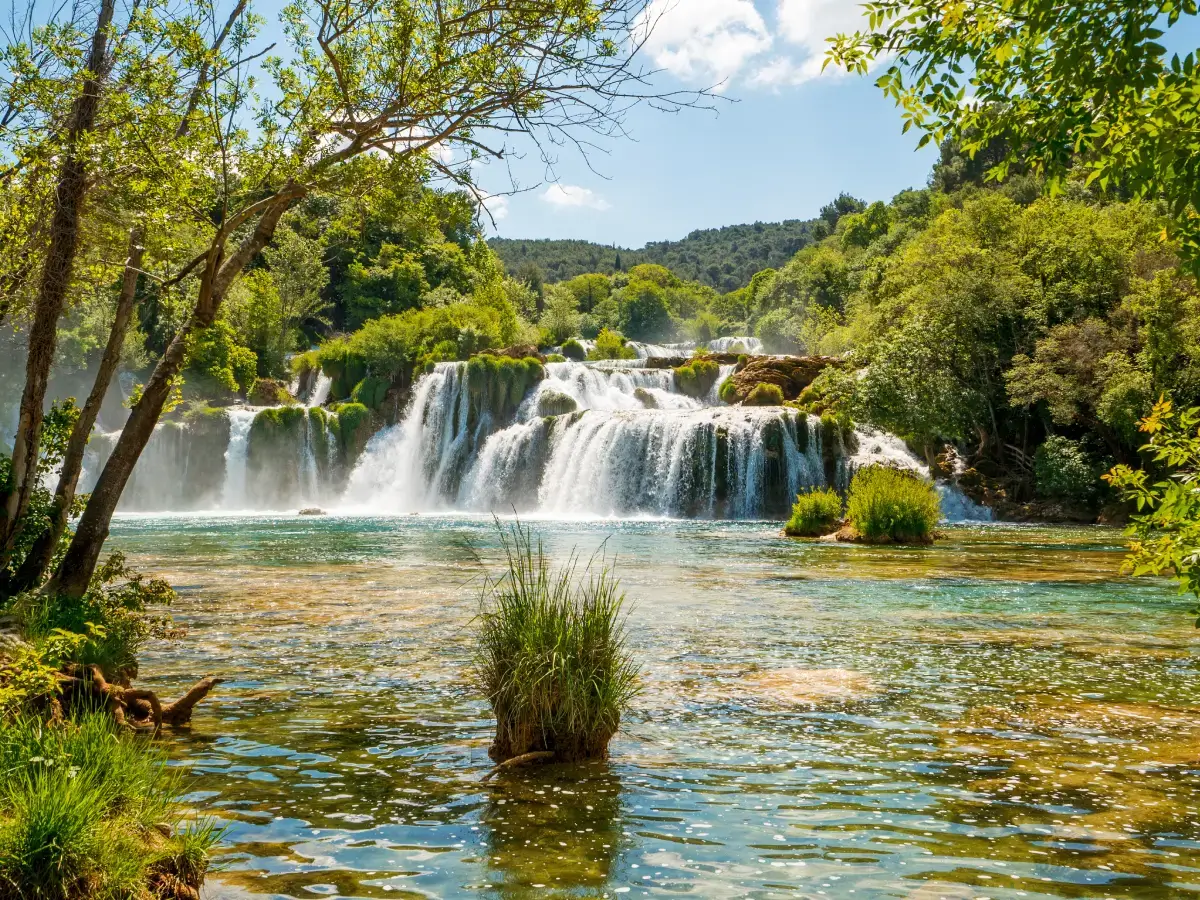 How to Get to Krka National Park from Split by Bus?
If you prefer to travel independently, you can reach Krka National Park from Split by bus. Regular bus services operate between the two destinations, making it a convenient option for solo travelers or those on a budget. Simply head to the Split Bus Station, located near the city center, and hop on a bus heading to Skradin. From Skradin, you can access the park's main entrance and begin your adventure.
Which Entrance is Best to Krka Falls?
When it comes to visiting the iconic Krka Falls, the best entrance is through the town of Skradin. From Skradin, you can take a short boat ride that will transport you to the heart of the falls. This entrance allows you to experience the magnificent cascades up close, marveling at the sheer power and beauty of the water as it tumbles down the rocks. Prepare to be captivated by the natural spectacle that awaits you.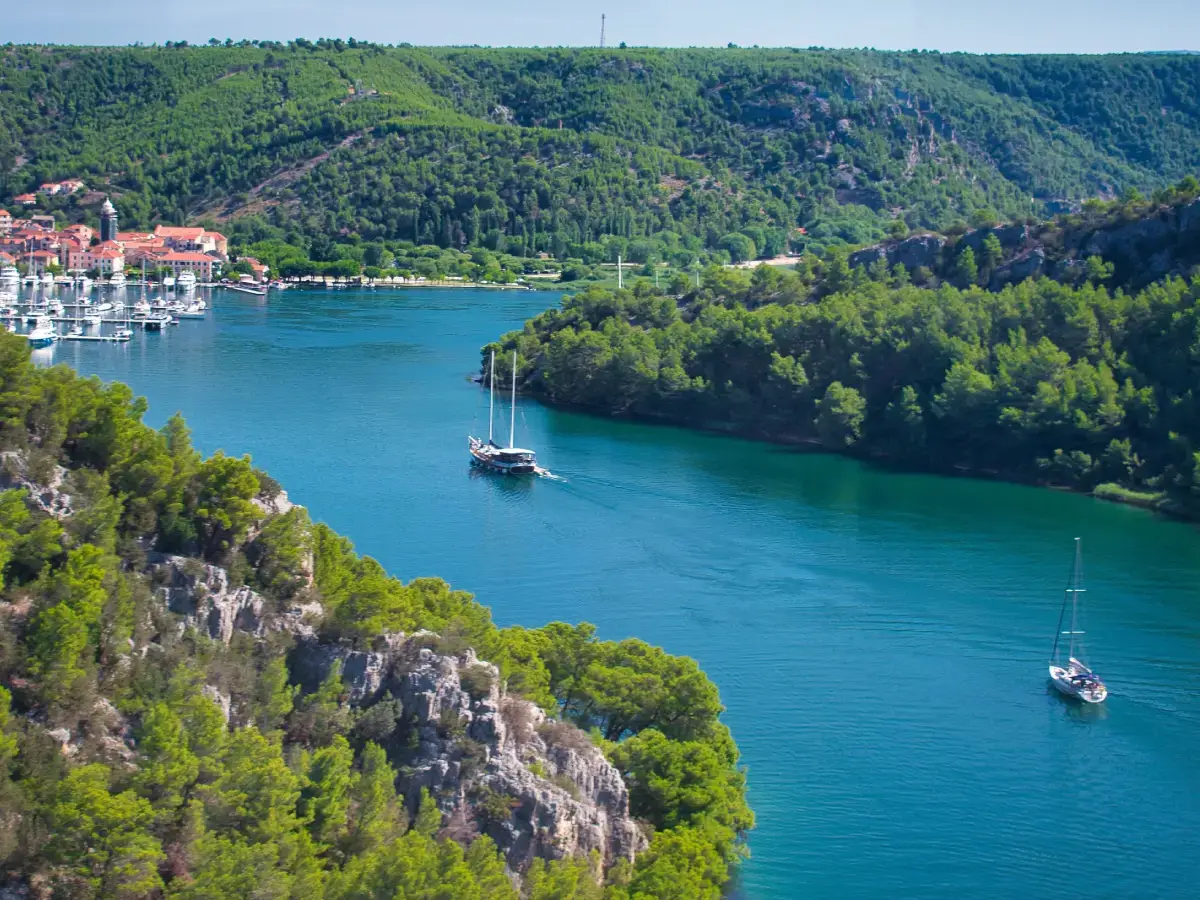 Can You Swim in Krka National Park?
Since January 2021, swimming within the boundaries of Krka National Park is no longer permitted. However, fear not! Our recent blog has a hidden gem to share with you. Just a short distance from the park, nestled amidst nature's embrace, lies a local swimming spot that remains untouched by the restrictions. Feel free to indulge in a refreshing swim and bask in the tranquility of this serene location, away from the crowds.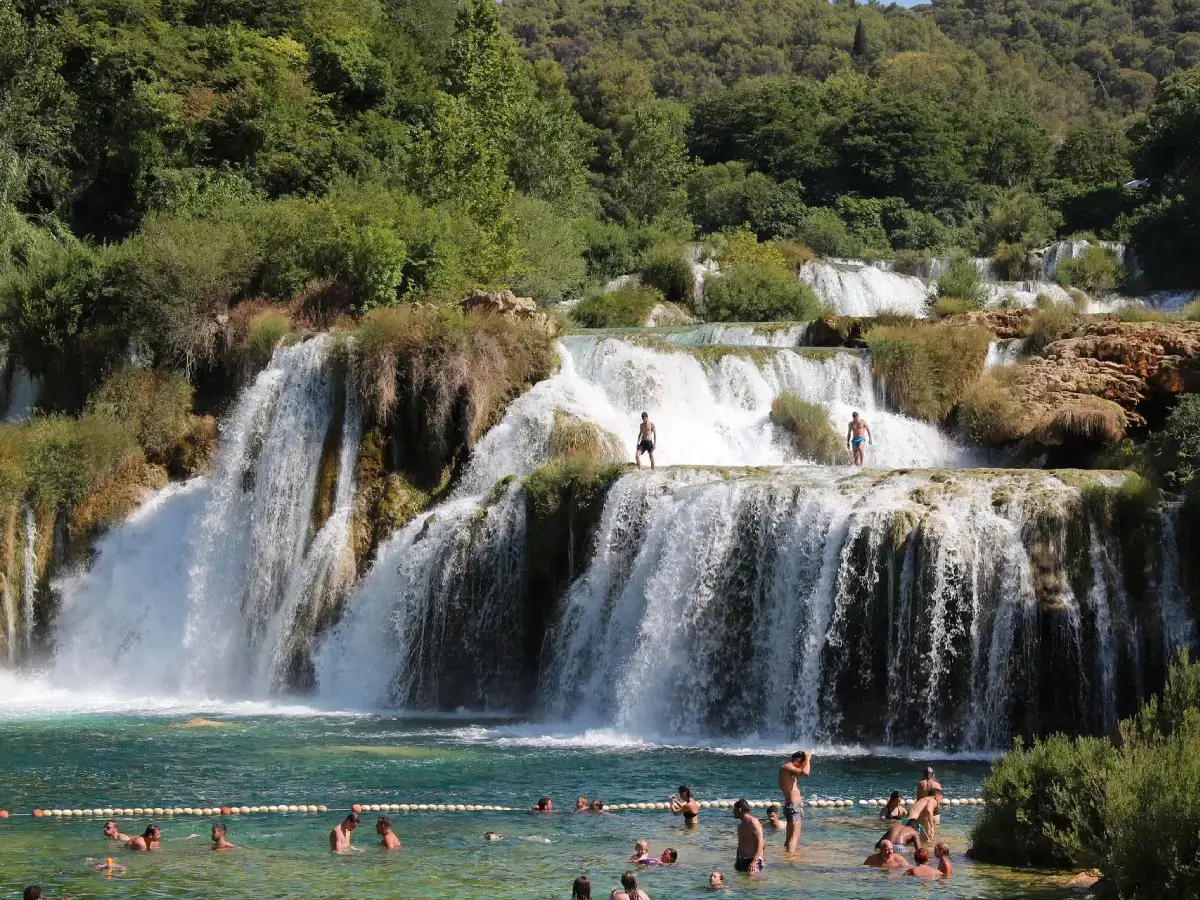 How Much Does the Ticket to Krka National Park Cost?
The ticket prices for Krka National Park vary depending on the time of year and the type of entrance you choose. As of the latest information available, the entry fee for adults ranges from 30 to 40 euros. Children and students may enjoy discounted rates. It's worth noting that prices are subject to change, so we recommend checking the official Krka National Park website or contacting Krka Tours for the most up-to-date information.
Do You Need Hiking Shoes for Krka National Park?
While hiking shoes are not mandatory, they are certainly advisable if you plan to explore the park's trails and rugged terrains. With its diverse landscapes and natural pathways, Krka National Park offers ample opportunities for hiking enthusiasts to venture into the wilderness. Wearing comfortable and sturdy footwear will ensure a more enjoyable and safe experience as you navigate the park's beauty.
Is Krka Better than Plitvice?
Comparing Krka National Park and Plitvice Lakes National Park is like choosing between two distinct masterpieces. Each park possesses its own unique charm and allure. Krka is renowned for its grand waterfalls and accessibility, making it an excellent choice for day trips from Split. On the other hand, Plitvice boasts a series of interconnected lakes and cascades, forming a natural wonderland that enchants visitors with its ethereal beauty. Ultimately, the choice between the two depends on your personal preferences and the time you have available.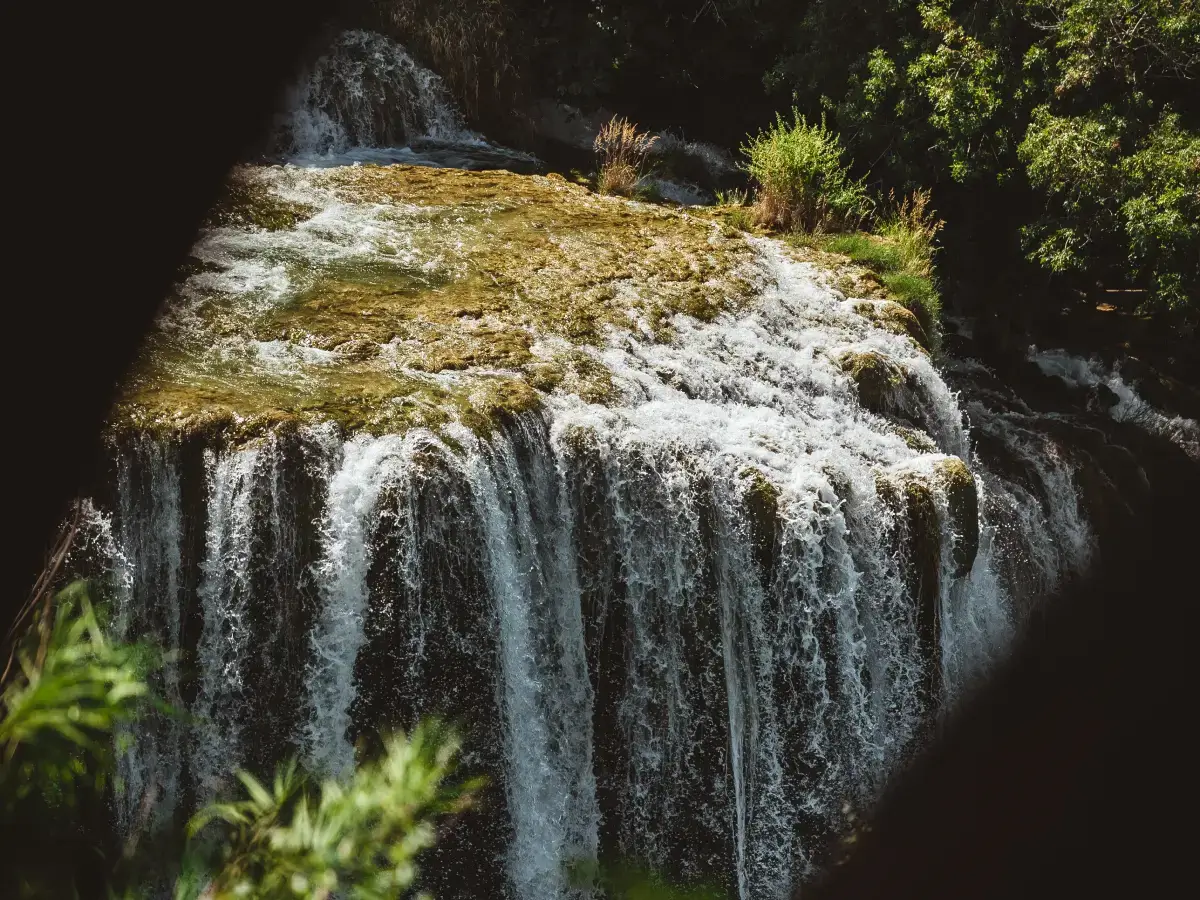 How Do You Spend the Day at Krka?
A day at Krka National Park is best spent exploring its remarkable features. Start by immersing yourself in the breathtaking beauty of Skradinski Buk, the largest and most famous waterfall in the park. From there, follow the park's well-maintained trails to uncover hidden gems such as Roški Slap and the park's fascinating historic sites. Take your time to admire the flora and fauna, capture stunning photographs, and simply savor the tranquility that surrounds you.
Which is the Best Time to Visit Krka National Park?
The best time to visit Krka National Park largely depends on your preferences and the type of experience you seek. During the summer months, from June to September, the park is at its busiest, with higher temperatures and more tourists. If you prefer a quieter and more serene atmosphere, consider visiting during spring (April to May) or autumn (October to November). The weather is pleasant, the crowds are thinner, and you can immerse yourself in the park's natural beauty without feeling rushed.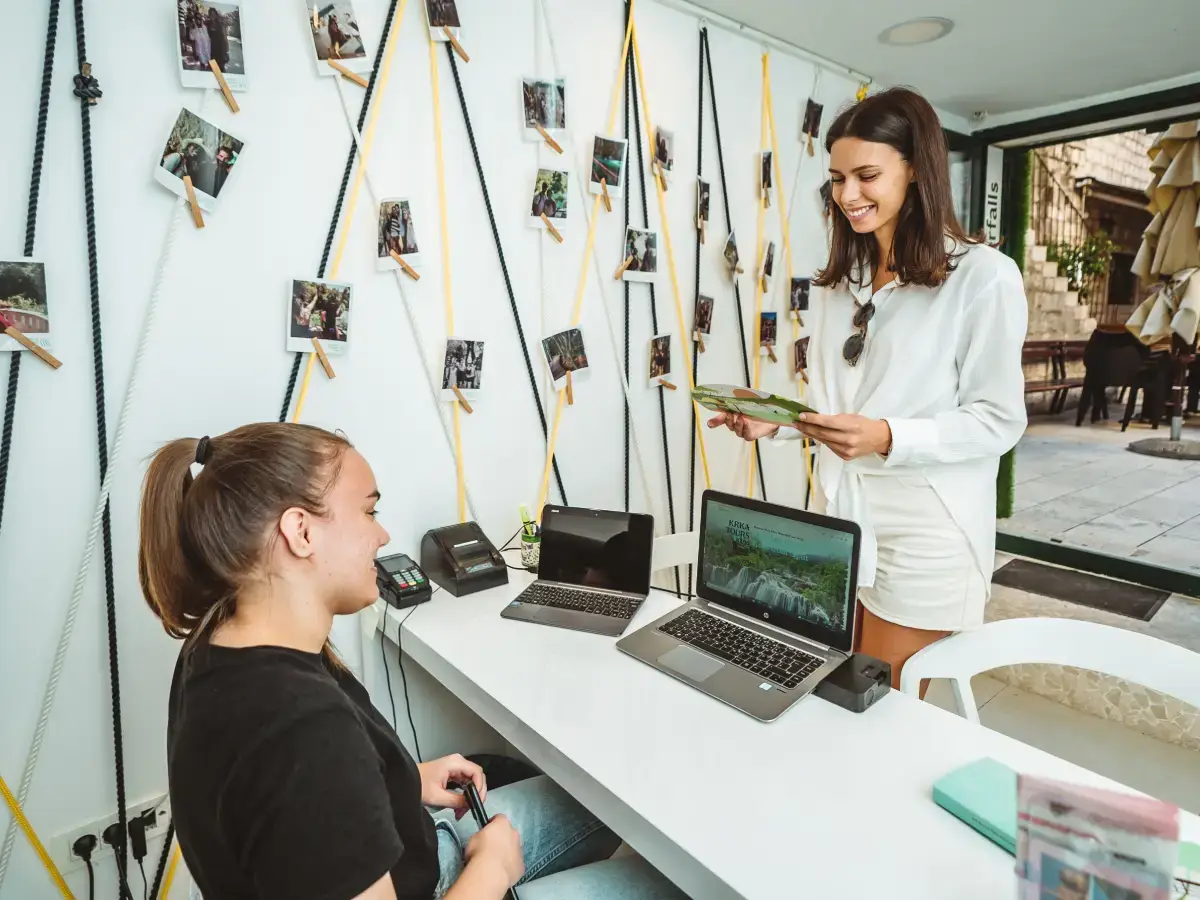 Plan Your Unforgettable Krka Trip Today!
Now that you're armed with all the essential information about Krka National Park, it's time to book your trip and embark on an adventure like no other. Whether you choose an organized tour from Split or prefer to explore independently, Krka Tours is here to assist you every step of the way. Don't miss the opportunity to witness the breathtaking Krka waterfalls in Croatia, immerse yourself in the wonders of nature, and create memories that will last a lifetime. Book your Krka trip and guided tour with Krka Tours now and experience the magic of this natural paradise!
If you have enough information
Book Your Experience
If you have enough information
Book Your Experience
Social Networks
Follow Us